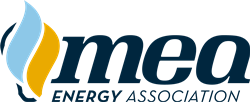 BLOOMINGTON, Minn. (PRWEB) July 25, 2021
MEA Energy Association (MEA) is honored to bestow Life Sustaining and Meritorious Service Awards to ten employees of Minnesota Limited, An Artera Company. Minnesota Limited is headquartered in Big Lake, Minn., and has been an MEA contractor member since 1987.
MEA presented the 2021 Life Sustaining Awards to:

Jocelyn Duncan, project coordinator; Greg Oeltjenbruns, foreman; Danny Nihart, straw/laborer; and Carter Tollefson, laborer, for putting out a car fire and extracting the person trapped inside.
Six other Minnesota Limited employees were recognized with Meritorious Service Awards for actions ranging from assisting at roadside accidents and providing first aid. They are:
Michael Olson, laborer; Chad Magoon, operator; and Paul Gatons, operator: use their safety training to assist colleague who had lost consciousness.
Lloyd Fondren, safety coordinator: helps get trapped woman out of a car after an accident.
Duane Carlson, superintendent and John Chapman, foreman: Assist client who showed symptoms of a cardiac event.
MEA is honored to present the Life Sustaining and Meritorious Service Awards," said John Gann, MEA Senior Vice President. "We are extremely grateful to these outstanding individuals who rise up and make a positive contribution to society. Their actions are a testament to who these individuals are and to the training they receive as Minnesota Limited employees."
MEA Life Sustaining Awards are presented to individuals from member companies who have saved the life of another. The Meritorious Service Award is granted to recognize those who have performed actions in the service of another that are considered above and beyond. Applications for the MEA Life Sustaining and Meritorious Service Award are reviewed and approved by the Executive Committee of MEA's Board of Directors. Read about all MEA awards at https://www.meaenergy.org/membership/awards/.
For questions contact John Gann, johng (at) MEAenergy (dot) org, or (651) 289-9600 x105.
About MEA:
MEA serves the people that deliver electricity and natural gas to homes and businesses. We were founded as a trade association over 110 years ago by distribution utilities whose vision was to improve safety and efficiency. Today, we fulfill the same purpose through education, leadership development, and industry connections. Energy delivery companies, contractors, and suppliers around the country benefit from our 55 summits, roundtables, and webinars, 400+ online technical courses, safety assessments, evaluator training, operator qualification compliance tools, and leadership courses for field personnel.