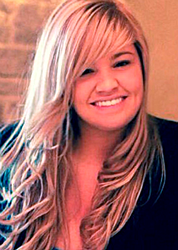 Successful innovation should not be judged by new product introductions alone, but also by the processes, services and support functions that are established to enhance our customers experience.
Tampa, FL (PRWEB) June 15, 2015
Meadow Burke, a premier manufacturer and distributor for the concrete construction industry, recently expanded its marketing team by adding Angela Lucas as their new Digital Marketing Specialist. Angela comes with five years of experience in marketing. Her background includes content and internet marketing, direct marketing as well as branding. The agenda for Meadow Burke to lead through innovation ensures Angela can continue her success and lead Meadow Burke into the digital space.
As the Digital Marketing Specialist, Angela will use her expertise in marketing and social media to maximize engagement across media channels and to expand the digital presence of Meadow Burke. Part of her duties will include improving and coordinating search engine marketing efforts, social media management and content marketing through creative, digital and social media campaigns.
"I am very excited to be joining such a respected company that prides itself on innovation and serving the needs of its customers. I intend to apply my expertise in communicating the Meadow Burke mission. I look forward to joining such a strong, dedicated and accomplished team in planning for the future," commented Angela.
Denise Senior, VP of Marketing and New Business Development, added, "Successful innovation should not be judged by new product introductions alone, but also by the processes, services, and support functions that are established to enhance our customers experience and differentiate Meadow Burke as a company. The introduction of the Digital Marketing role clearly does all of these and Angela is the perfect fit to help us execute our strategy successfully."
About Meadow Burke
Meadow Burke is a premier manufacturer and distributor for the concrete construction industry. Through new product development manufacturing of our products in the US Meadow Burke is serving architects, engineers and contractors with a superior line of concrete reinforcing products, concrete forming accessories, road and bridge products, and products for precast and tilt-up construction. http://www.meadowburke.com