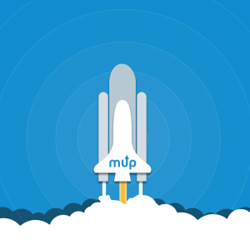 Because the focus should always on usability, increased speed of content delivery, offer multi-browser access and, of course, include compatibility with mobile devices.
New York, NY, USA (PRWEB) May 06, 2015
The new cross-platform technology allows users to enjoy a new level of ease when preparing for their certification exams and switching between their desktop, laptop, tablet or smart phone.
Some of the advanced features include:
-Mobile access for online tests via iPhone 4, 5 or higher (iOS 7 and 8) and iPad iOS 8), Android tablet and phone (4.0 or higher), Lumia 920 or higher (Windows phone 8.1) and Surface (Windows RT)
-Multi-browser access for PC, Linux, Mac and Surface Pro including Chrome 39, Firefox 34, Internet Explorer 10 and 11 and Safari 8.
-Increased speed of test content delivery (online and downloads)
-Customization options for individuals to create assessments to study and track progress of increased knowledge and skills.
-User-friendly dashboards quickly provide indications of progress toward readiness for taking the actual certification test as well as easy access to the test history.
"We set out to revolutionize how and where practice tests were delivered. Because the focus should always be on usability, increased content delivery speed, multi-browser access and, of course, compatibility with mobile devices were top priorities," stated Sam Brocal, chief executive officer of Media Interactiva.
"There have been few real improvements to the online information technology certification practice test experience in the last decade. For an industry that serves information technology professionals, the absence of technological advancement was a source of frustration for corporate and educational trainers as well as individual professionals." Sam further added, "We have exceeded some of our own expectations with the team's innovative and creative programming and user functionality improvements."
MeasureUp is offering a free demo of the new test engine and exclusive usability features.
About MeasureUp
Since 1997, MeasureUp is the leading provider of certification practice tests and assessments for information technology professionals. The MeasureUp solution provides the necessary tools to reinforce learning and validate knowledge for students, instructors and clients of hundreds of corporations, career colleges and technical training facilities worldwide.
For almost two decades, MeasureUp practice tests have been recognized for their innovative use of simulation question types, comprehensive explanations, complete coverage of exam objectives, multiple delivery modes, and in-depth reporting. MeasureUp assessments are used for training, job placement and proving knowledge retention.
MeasureUp is a global leader in creating certification practice test content for vendor partners such as Microsoft, Cisco, CompTIA and VMware and other major certification organizations.
MeasureUp is owned by Performance Testing Solution, Inc. (PTS, Inc.) and is headed by Sam Brocal, CEO, a senior executive with a strong background in managing software development, e-Learning, digital literacy, and simulation development. Sam Brocal is also CEO of Media Interactiva (MI), a valued partner to leading certification firms worldwide. MI is known for the development, testing and localization of certification exams and practice tests from simple linear to complex simulated elements.