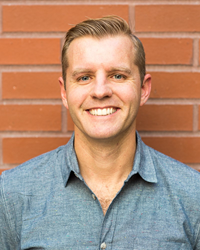 "[David] will be an invaluable asset to our company as we continue to strategically collaborate and leverage our state-of-the-art technology to provide the most advanced self-serve pharmacy solutions anywhere, any time to millions of Americans." - Ed Kilroy, CEO of MedAvail
TORONTO (PRWEB) May 28, 2019
Healthcare technology company MedAvail has hired David Rawlins as its new chief strategy officer. Rawlins will be responsible for MedAvail's overall business strategy with an initial focus on further developing an already growing Medicare business. He will also be involved in the day-to-day execution of a number of MedAvail's larger in-market partnerships.
Rawlins comes with an extensive background in strategic and financial analysis, most recently as managing director and then operating partner for Redmile Group since 2009. During his time at Redmile, Rawlins built its healthcare services business and worked closely with private portfolio companies on strategic and financial planning.
He brings with him an extensive knowledge and understanding of the complexities, regulations and incentives of the US healthcare system. Prior to his time at Redmile Group, Rawlins was vice president and then executive director for Morgan Stanley Equities between 2002 and 2009. He has a first-class master's degree in neuroscience and experimental psychology from Oxford University.
"We are excited to have David join our team," said Ed Kilroy, CEO of MedAvail Technologies. "David has sat on MedAvail's board of directors since April 2018. He will be an invaluable asset to our company as we continue to strategically collaborate and leverage our state-of-the-art technology to provide the most advanced self-serve pharmacy solutions anywhere, any time to millions of Americans."
For more information about MedAvail, visit MedAvail.com.
MedAvail Technologies Inc.
MedAvail is a healthcare technology company that has developed and commercialized an innovative self-serve pharmacy kiosk solution. The MedAvail MedCenter® supports the dispensing of prescription drugs and over-the-counter medications. MedAvail has deployed kiosks in the US, Canada and Switzerland in use cases that include employer sites, retail pharmacies, retail stores without traditional pharmacies, hospital emergency rooms, urgent cares, community clinics, universities and medical office buildings.