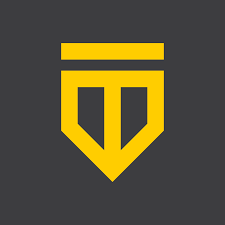 SEATTLE (PRWEB) August 27, 2020
WHAT: Tempered, a leading secure networking provider, will be joined by author and WIRED journalist Andy Greenberg for a fireside chat on cyberwarfare, critical infrastructure attacks and the famed Sandworm and NotPetya threats, as well as how to defend against them.
WHEN: Thursday, Sept. 3, 2020, 1 p.m. ET
WHY ATTEND: In 2014, the world witnessed the start of a mysterious series of cyberattacks. Targeting American utility companies, NATO, and electrical grids in Eastern Europe, the strikes grew ever-more brazen, including the first-ever blackouts triggered by hackers. The hackers behind these attacks quickly gained a reputation as the most dangerous team of cyberwarriors in history.
With cybercrime quadrupling since the start of COVID-19 and nation-state attacks on vaccine research, power grids and even water systems on the rise, there is no better time to heed the lessons learned from the major attacks that have defined the last decade in cybersecurity.
Greenberg authored the investigative book Sandworm: A New Era of Cyberwar and the Hunt for the Kremlin's Most Dangerous Hackers and is a senior writer for WIRED, covering security, privacy and information freedom.
Through his discussion with Rick Moy, vice president at Tempered, the audience will learn:

The technical details and stories behind the world's most sophisticated cyberattacks
The societal impact of widespread nation-state cybercrime and cyberwarfare
Key takeaways to help their organization prepare
In addition, webinar attendees are eligible to receive a signed copy of Greenberg's book at no cost. Book receipt information includes:

Webinar attendees will receive a post-webinar email requesting a valid mailing address and phone number. Replies must be received by Friday, Sept. 18, 2020 at 8 p.m. ET in order to receive the book
One physical book per eligible attendee that listens for the duration of the webinar
Book quantity is limited - offer valid while supplies last
Offer is void where prohibited or restricted by law
Learn more and register for the webinar here.
Tweet this: Upcoming fireside chat featuring @TemperedNW, @a_greenberg set to explore #Sandworm, #NotPetya, world's most sophisticated #cyberattacks. Register here: https://www.brighttalk.com/webcast/18077/432461?utm_source=Tempered&utm_medium=brighttalk&utm_campaign=432461.
About Tempered
Tempered makes the industry's only truly native zero-trust Software-Defined Perimeter (SDP) solution. Airwall is the modern air gap for all connected things. Airwall makes it easy to create and maintain hyper-secure networks across complex infrastructure anywhere, including IT/OT/ICS/SCADA, remote and in the cloud. Airwalled networks are multi-factor authenticated, micro-segmented, encrypted end-to-end, and impervious to lateral movement. Ready to make your company's critical assets and infrastructure invisible to threats? Visit https://tempered.io.