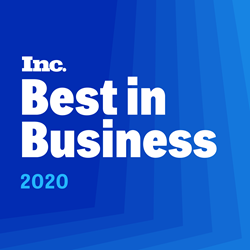 BOSTON (PRWEB) December 13, 2020
Aside from the marketing, advocacy, creative, branding, and fundraising work that Media Cause does with nonprofits on a regular basis, Media Cause launched three big initiatives this year designed to address the major challenges this year brought to light. First, Media Cause launched the Endangered Nonprofits Coalition to help struggling nonprofits by aiding them in raising money during the early days of COVID-19. Next, the RiseUP Marketing Fellowship program launched to help address the lack of racial diversity in the marketing/advertising industry. And lastly, Media Cause completed nearly 50 pro bono engagements for nonprofits who were either struggling with COVID-19 related issues or were in the fight for racial equality.
Giving back has always been a part of Media Cause's ethos. For years, the team has organized quarterly volunteer events, donated to clients at various times while crises have affected their organizations such as the Houston floods or California wildfires, and rewarded every employee a stipend on their anniversary to donate to a charity of their choice.
"By combining our agency's creativity and innovation with our desire to give back we were able to quickly launch new programs to support small nonprofits and the communities most affected by COVID-19 and racial injustice this past year. Rather than sulking about our own business challenges or thinking about laying employees off because of the economic downturn we put our available time to good use and rose to the occasion to help our clients and the communities we serve! I am beyond proud of our team at Media Cause and what we accomplished in 2020."

Eric Facas, Media Cause Founder & CEO
About the Award
Instead of relying on quantitative criteria linked to sales or funding, Inc.'s editors reviewed the companies' achievements over the past year and noted how they made a positive difference in the world. They then selected honorees in more than 30 different industries, such as health, software, retail and business services. There were more than 2,700 entries and an acceptance rate in the low single digits.
The Best in Business list is available now on the Inc. website and also can be found in the Winter issue of the magazine.