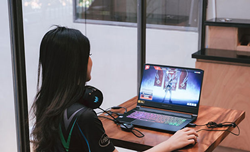 Since 2000, the average attention span for students dropped from 12 to 8 seconds, and 96 percent of teachers think ed-tech increases student engagement in learning.
NEW YORK (PRWEB) March 28, 2019
Ahead of several key education conferences this spring and summer, Mediaplanet today announces the launch of its March edition of "The Future of Education."
This campaign dives deep into several key issues, including equality in education, effective teacher training, student digital safety and more. It also highlights the key methods and processes educational leaders are using, such as computational thinking and gaming, while spotlighting leaders in education and companies who are nurturing new initiatives in educational technology (ed-tech).
Since 2000, the average attention span for students dropped from 12 to 8 seconds, and 96 percent of teachers think ed-tech increases student engagement in learning. This campaign will also serve as a guide for educators, administrators, IT directors and parents on how to invest in the right ed-tech, as well as how to effectively implement that technology to improve students' education.
The print component of "The Future of Education" is distributed within today's edition of "USA Today" in Chicago, San Francisco, Houston, Seattle, Philadelphia, New York and Washington DC/Baltimore markets, with a circulation of approximately 250,000 copies and an estimated readership of 750,000. In addition, it will be distributed throughout the spring and summer at industry conferences including CoSN, ISTE, ASCD Elementary, TCEA and more, with a circulation of approximately 15,000. The digital component is distributed nationally through a vast social media strategy and across a network of top news sites and partner outlets. To explore the digital version of the campaign and more stories, click here.
Acer showcases how educators can integrate esports into education and discusses applicable benefits such as building critical thinking and leadership skills. Joshua Kell, CEO of Horizon AVL System Integration, a company that works with schools seeking to integrate esports programs into their curriculums, brings readers through a five-step guide on getting ahead of the challenges of integrating esports into the classroom. "Somewhere along the line, football was just a club, a bunch of guys playing the game to enjoy it," notes Kell, "You need to start with a club or a team, because without that, you can't build the curriculum around it." Check out the full article here.
This campaign was made possible with the support of the International Society for Technology in Education (ISTE), National PTA, Association for Supervision and Curriculum Development (ASCD), International Technology and Engineering Educators Association (ITEEA), Consortium for School Networking (CoSN), Texas Computer Education Association (TCEA), Computer Science Teachers Association (CSTA), The School Superintendents Association (AASA), Pearson Education, Acer Inc., LEGO Education, Barco and more.
About Mediaplanet
Mediaplanet specializes in the creation of content marketing campaigns covering a variety of industries. We tell meaningful stories that educate our audience and position our clients as solution providers. Our unique ability to pair the right leaders with the right readers, through the right platforms, has made Mediaplanet a global content marketing powerhouse. Our award-winning stories have won the hearts of countless readers while serving as a valuable platform for brands and their missions. Just call us storytellers with a purpose. Please visit http://www.mediaplanet.com for more on who we are and what we do.
Press Contact:
Rebecca Levine
Rebecca.levine@mediaplanet.com
646-755-7966