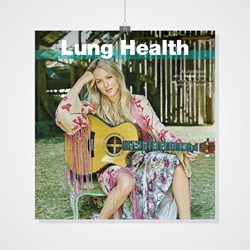 Lung cancer is the leading cancer killer of men and women in the U.S. and makes up 25% of all cancers, with 422 lung cancer deaths every day.
NEW YORK (PRWEB) November 21, 2018
Helping to conclude National Lung Cancer Awareness Month, Mediaplanet today announces the launch of this November's edition of "Lung Health." This campaign will bring awareness to the many lung conditions such as Lung Cancer, Asthma, COPD and more that afflict millions of Americans. This campaign will also highlight treatment options, survivor stories, and advocate for better awareness for the millions living with these conditions!
Lung cancer is the leading cancer killer of men and women in the U.S. and makes up 25% of all cancers, with 422 lung cancer deaths every day. 14 million people are living with COPD and 12 million are not yet diagnosed and Asthma affects over 25 million. These conditions take the lives of millions of Americans every day, but yet conditions of the lungs tend to be diagnosed later than other complications. This campaign will work to educate the public on the many lung conditions that affect millions of Americans including COPD, Lung Cancer, Asthma and more. It will bring greater awareness to these individuals suffering from these conditions while highlighting much-needed treatment options and advocacy for these respiratory conditions through patients' stories and other current news.
The print component of "Lung Health" is distributed within today's edition of USA Today in New York, Los Angeles, Chicago, Washington D.C/Baltimore, Houston, Florida & Atlanta, Denver markets, with a circulation of approximately 250,000 copies and an estimated readership of 750,000. The digital component is distributed nationally, through a vast social media strategy, and across a network of top news sites and partner outlets. To explore the digital version of the campaign, visit: http://bit.ly/2Kb5VBl
Grammy award-winning artist Jewel and women's lung cancer advocate graces the cover of the print publication. Through an exclusive interview on the interior, Jewel reveals her thoughts on how lung cancer is the number one cancer killer of women in the U.S. "I was very surprised that lung cancer was the No. 1 killer for women, I had no idea, which made me realize a lot of families must also be unaware." Since then, she has advocated for better research and legislation for lung cancer along with creating a song called "Sing On," in support of Lung Force a national movement lead by the American Lung Association.
This campaign was made possible with the support of the American Lung Association, LUNGevity, American Lung Association, Lung Cancer Alliance, Allergy and Asthma Network, The American Academy of Allergy, Asthma & Immunology, AstraZeneca Pharmaceuticals, Genentech's Lung Cancer Project, American College of Radiology, RadoNova, AAARST, Sanofi, Allergy and Asthma Network, Sun Nuclear, Jewel, American Association for Respiratory Care.
About Mediaplanet
Mediaplanet specializes in the creation of content marketing campaigns covering a variety of industries. We tell meaningful stories that educate our audience and position our clients as solution providers. Our unique ability to pair the right leaders with the right readers, through the right platforms, has made Mediaplanet a global content marketing powerhouse. Our award-winning stories have won the hearts of countless readers while serving as a valuable platform for brands and their missions. Just call us storytellers with a purpose. Please visit http://www.mediaplanet.com for more on who we are and what we do.
Press Contact:
Liz Karcewski
elizabeth.karcewski@mediaplanet.com
(646) 922-1408