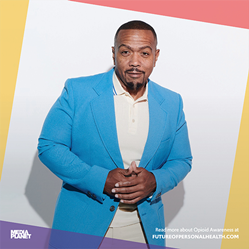 NEW YORK (PRWEB) September 30, 2020
In honor of National Recovery Month and Pain Awareness Month in September, Mediaplanet today announces the launch of this September's edition of "Opioid Awareness." The campaign will focus on opioid use among individuals, families, and communities within the United States, while highlighting resources for prevention, treatment, and recovery for those affected by opioid misuse and their loved ones.
As Americans face the COVID-19 pandemic, they are simultaneously facing another: the opioid epidemic. As treatment and support systems are being disrupted and social isolation increases the risk for addiction, the need for comprehensive solutions have never been greater. An estimated 20 percent of Americans have suffered from chronic pain. Every year millions of Americans use opioids to manage pain, while only 23 percent of patients found opioids effective in managing their pain. The widespread abuse of opioid prescription pain medications can lead to tragic consequences, including addiction, overdose, and death.
The print component of "Opioid Awareness" is distributed within today's edition of USA Today in New York, Los Angeles, Chicago, Houston, Seattle, Las Vegas, Philadelphia, and D.C./Baltimore, with a circulation of approximately 200,000 copies and an estimated readership of 600,000. The digital component is distributed nationally, through a vast social media strategy, and across a network of top news sites and partner outlets. To explore the digital version of the campaign, visit: https://www.futureofpersonalhealth.com/campaign/opioid-awareness/
Grammy-winner Timbaland shares his inspiring story of overcoming his opioid addiction and speaks out to encourage those struggling to get help. He says, "I've realized millions of people are going through this and not talking about it. I want people to know that it is okay to talk about it. Get Help!" The stigma surrounding opioid addiction is preventing so many people from getting the help and proper treatment they to recover.
This campaign was made possible with the support of The Center for Disease Control and Prevention, Indivior, Recovery Centers of America, Baudax Bio, and Nephron Pharmaceuticals.
About Mediaplanet
Mediaplanet specializes in the creation of content marketing campaigns covering a variety of industries. We tell meaningful stories that educate our audience and position our clients as solution providers. Our unique ability to pair the right leaders with the right readers, through the right platforms, has made Mediaplanet a global content marketing powerhouse. Our award-winning stories have won the hearts of countless readers while serving as a valuable platform for brands and their missions. Just call us storytellers with a purpose. Please visit http://www.mediaplanet.com for more on who we are and what we do.
Press Contact:
Nellie Dubin
Nellie.dubin@mediaplanet.com
(646) 922-1412