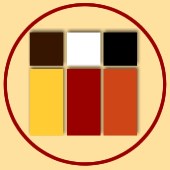 A vote for Mediasophia means supporting the American economy, increasing staff salaries and a larger scholarship fund. - George Magalios
Palm Beach, FL (PRWEB) October 29, 2013
Mediasophia's application for the Chase Main Street Mission Grant is an exciting opportunity. The grant is established to help small businesses grow and Mediasophia's application has been submitted. People interested in supporting a company that believes in a holistic approach to business success have an opportunity to vote for Mediasophia to win the grant.
Mediasophia undertakes every project with the goal of creating long-term partnerships with each client. Its working philosophy prioritizes quality work, responsibility, accountability and the ability to effectively explain its work to clients. In this way, everything Mediasophia does is designed to put the client's interests first and build success organically.
The grant application is congruent to the Chase intent as expressed in the Mediasophia mission to provide exceptional service to customers and compete with the larger companies that dominate the market providing an inferior product. The two hundred and fifty thousand dollars will be used to support company growth as it stands behind its philosophy to provide exceptional service and support philanthropic efforts within the communities it serves.
To vote for Mediasophia, go to https://www.missionmainstreetgrants.com/business/detail/35730 and click "VOTE!"
Mediasophia is a full service Internet marketing firm that provides Web design, online reputation management and organic search engine optimization to businesses in diverse industries. Voting for Mediasophia means the ability to hire more American personnel and extending its services in supporting local businesses.