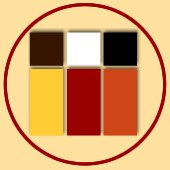 Formatting web design that is congruent with Google algorithm shifts is empowering clients with great success. -George Magalios
Palm Beach, FL (PRWEB) October 13, 2013
Mediasophia announces the implementation of its new Hummingbird optimal marketing campaigns for Recovery programs. Drug rehabilitation centers looking to maximize enrollment, invest in online reputation management and organic search engine optimization (SEO). Successful recovery programs that hire an Internet marketing firm to obtain top visibility for multiple keyword searches are in position to reach the largest audience and help more people seeking recovery.
Not all drug rehabs are equal in providing quality programs that support success and those seeking relief from the grips of addiction are in a vulnerable position. How does one make an informed decision on which center to enroll in when addiction is such a private matter? What most people do, is research recovery programs online to determine which treatment center is superior to the next. For this reason it is important to have an online profile that is reflective of success. A state of the art website that makes an emotional connection with viewers will hold the interest of individuals and entice more individuals to enroll.
Hummingbird optimal web design, search engine optimization and online reputation management companies ensure treatment centers maintain a powerful presence with a positive profile. The online identity in the rehabilitation industry is crucial to success as addiction is a private matter and talking about where to get help is not something people want to risk.
Mediasophia is a full service Internet marketing firm that offers effective search engine optimization, online reputation management and Hummingbird optimal web design for recovery centers across the US. Its clients are earning first place rankings on Google and dominating keyword searches in a competitive market.