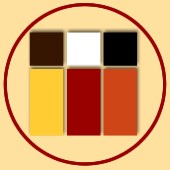 Mediasophia websites for financial advisers appear first for money and wealth management searches in competitive cities including New and Palm Beach. -George Magalios
West Palm Beach, FL (PRWEB) December 26, 2013
Mediasophia is pleased to announce its new state-of-the-art web design in Palm Beach for clients in the wealth management industry. The financial advisers that are represented with a sophisticated website that is optimized for first page results on Google are maintaining a constant influx of new clients.
In progressive cities, when a financial adviser website appears first for wealth management and other pertinent searches, it reaches the largest audience and is in position to acquire 75% of market shares. In urban areas like New York City and West Palm Beach, implementing an effective SEO campaign to obtain this high percentage amounts to large revenues.
Mediasophia is a full-service marketing firm that specializes in search engine optimization and online reputation management for financial advisers and professionals in the wealth management industry. Its websites are creating a powerful web presence to attract business relationships and expand profitable money management partnerships.