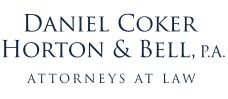 Joining Mediation.com is a strategic move to help me reach out to more people who can benefit from my experience and skill as an ADR professional. —Robert S. Addison
Jackson, Mississippi (PRWEB) October 19, 2013
Litigator and mediator Robert S. Addison, of the law firm Daniel Coker Horton and Bell, has announced he has joined Mediation.com, the premier online network for ADR professionals.
"I believe I was put here to help the people of Mississippi," Addison remarked, "Whether that's through teaching, which is one of my passions, or through standing up for them in court with my litigation services, or by helping two parties find a middle ground in a dispute through mediation and arbitration." He added that, "Joining Mediation.com is a strategic move to help me reach out to more people who can benefit from my experience and skill as an ADR professional."
Addison attended the Pepperdine University School of Law's Straus Institute for Dispute Resolution and is a member of the firm's civil litigation mediation services team. He was named one of the Best Lawyers in America in 2013 in the fields of Personal Injury Litigation and Products Liability Litigation. He is also listed in Super Lawyers in the Mid-South and has been named a Top 100 Litigation Lawyer for Mississippi in 2013.
Addison earned a JD from the University of Mississippi in 1978 and was admitted to the Mississippi Bar in the same year. Since then, he has received an AV Rating by Martindale-Hubbell and was named a Fellow of the Litigation Counsel of America. As a result, he is well known as a lecturer, instructor and author on litigation and mediation techniques, and has served as an adjunct professor at Belhaven College in Jackson, teaching business law. He is also a member of the American Bar Association, the Christian Legal Society, the Mississippi Defense Lawyers Association, The American Society of Legal Advocates and The Trial Law institute.