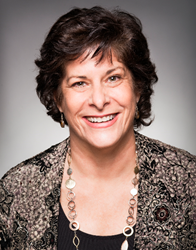 Marci and I believe that family conflict should, whenever possible, be resolved in the living room, not in the courtroom. - Cynthia Saffir
Los Angeles, CA (PRWEB) May 30, 2014
Elder care mediator Cynthia Saffir - along with fellow mediator, Marci Barrett - has written a user-friendly family guide that will be available June 1st for download from the firm's website, http://www.elderresolutionpartners.com. The guide, titled, "My aging parent will be discharged from the hospital soon. NOW WHAT? 5 Tips for Planning for Your Aging Loved One's Care", also contains a bonus section on "How to Have a Family Conversation."
The guide will help family members to focus on and consider certain key issues that may influence a family's decisions about living arrangements and care alternatives for an aging loved one, such as how transportation needs will be met and a social life maintained. In creating the guide, the elder care mediators at Elder Resolution Partners, LLC have drawn upon their extensive experience in helping families and senior communities resolve conflict through elder care mediation, senior community meeting facilitation, and communication coaching.
"We know how difficult family discussions can be about issues related to aging, illness and death," says Saffir, who practiced law for nearly 30 years before focusing her career on helping families resolve conflict and make a plan that serves both an aging loved one's needs and the needs of the family as a whole. "Marci Barrett and I wanted to offer families tips for having a successful family discussion about sensitive or difficult issues, as well as assure families that if the discussion proves too difficult for the family on its own, specially trained, professional elder care mediators can help by guiding the family through the conversation, exploring options, resolving conflict and making a plan as a family. Saffir explained, "Marci and I believe that family conflict should, whenever possible, be resolved in the living room, not in the courtroom."
Saffir and Barrett provide families invaluable insight on the often difficult decision-making process and show families how to resolve family conflict without sacrificing family relationships. Saffir and Barrett are members of the State Bar of California, the Southern California Mediation Association, San Gabriel Valley, Westside and San Fernando Valley MAPS (Marketing and Admissions Professionals for Seniors), and the West San Gabriel Valley Elder Abuse Coalition.