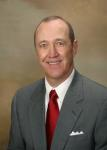 I'm a firm believer that you always try to talk first, you always try to settle your disputes in a convivial way – but if that fails, you have to switch from negotiating to defending your interests. - F. Ewin Henson III
Greenwood, MS (PRWEB) November 10, 2013
F. Ewin Henson III has announced his recent decision to join the premier online mediation network, Mediation.com. Known more for his dedication to Greenwood and Mississippi and his exploits in the courtroom, Mr. Henson made the decision to raise his profile as an experienced mediation professional, specializing in insurance and commercial mediation and litigation.
"I'm very involved in my local community and with the people of Mississippi – both businesses and individuals," said Henson. "I love helping people settle their disputes, and I'm a firm believer that you always try to talk first, you always try to settle your disputes in a convivial way – but if that fails, you have to switch from negotiating to defending your interests. Not a lot of mediator can offer that – that's why I joined Mediation.com. It offers me the chance to spread the word about my mediation experience and skills to a wider audience."
Henson is on the mediators list approved by Mississippi Courts and has been heavily involved in large-scale mediations involving general tort cases, automobile liability, insurance coverage and liability in nursing homes, among other disputes. He has conducted numerous programs and continuing education classes on insurance coverage, governmental liability and other topics for clients. He has also been a speaker on lawyers' professional liability issues at seminars presented in past years by the recommended liability carrier for the Mississippi Bar.
An honors graduate of Mississippi State University, he earned his JD with distinction from the University of Mississippi Law School in 1974 and was admitted to Mississippi Bar on the same year.