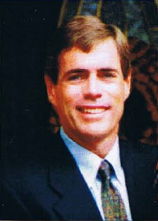 Whether it's litigation, mediation, or arbitration, it's like I have my full office in my pocket at all times – and that benefits clients tremendously, which is what it's all about. - Clinton Flagg
Miami, FL (PRWEB) May 06, 2014
For more than thirty years Clinton Flagg has been recognized as one of the most experienced, thoughtful and forward-thinking attorneys and ADR practitioners. A former partner with one of the largest law firms in Florida, Mr. Flagg had already established his reputation as a legal mind on the cutting-edge of modern technology, a philosophy he brought to the establishment of his own firm and to his mediation work.
"Today, technology is the key to everything," said Flagg. "My firm has worked to stay on the cutting edge as we expand – we now serve clients not only in Miami, but also as far north as Jacksonville, and south to Key West, and we opened an office in Naples in 2008. The distances involved spurred me to make sure all locations are fully networked and we maintain a "paperless" environment, which means all of our resources can be accessed for clients at any time, instantly. Whether it's litigation or mediation, it's like I have my full office in my pocket at all times – and that benefits clients tremendously, which is what it's all about."
In addition to conducting mediation services on behalf of clients, Mr. Flagg concentrates his legal services in the fields of insurance defense and coverage, medical malpractice, construction litigation, and personal injury cases. The firm's staff offers bilingual communication to better serve the diverse communities in the state. Mr. Flagg is rated AV by Martindale-Hubbell and a law graduate of the University of North Carolina, Chapel Hill.