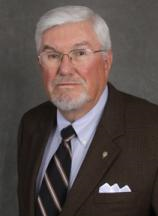 I'm looking forward to further helping people by directly assisting people in need of advanced dispute resolution that can benefit from my experience. - John J. Harper
Morristown, NJ (PRWEB) November 21, 2013
Prior to serving on the Superior Court as a judge for over 21 years, John J. Harper spent two decades as a dispute resolution practitioner and litigator. Mr. Harper has recently announced the expansion of his dispute resolution practice to do complex commercial mediation for the New York Supreme Court in New York County (Manhattan); and mediation and arbitration for the Superior Court of New Jersey and the United States District Court for the District of New Jersey.
"I'm here to serve the people of New Jersey and New York City," said Mr. Harper. "I served them initially in my legal practice as both a litigator and a mediator, and I took both very seriously. Then I served them as a judge for two decades, always seeking to follow the cause of justice. Now I'm looking forward to further helping people by directly assisting people in need of advanced dispute resolution that can benefit from my experience.
Since his practice's establishment more than five years ago, he has conducted mediation and arbitration in the areas of commercial law, family law, personal injury, medical and legal malpractice, employment disputes, real estate and construction, land use, environmental law, estates and wills, and property rights. He is admitted to practice law in New Jersey, Washington D.C., and the Supreme Court of the United States.
Harper has represented public and private employers, both labor and management, in his later years of law practice before he went on the Superior Court Bench. As its Deputy Executive Director, he also handled a fair number of labor arbitration cases and supervised mediators for the Public Employment Relations Commission (PERC) and the New Jersey State Board of Mediation. Also noteworthy is his appointment as House Counsel to the New Jersey State Nurses Association and Director of its Economic Security Program where he engaged in organizational efforts and represented professional employees in collective bargaining in both the private and public sector.
While serving as a Judge of the Superior Court, Mr. Harper attended the National Judicial College at Reno, Nevada and was awarded various certificates in Civil, Criminal and Family Law and Alternate Dispute Resolution. He earned his Diploma of Judicial Skills from the American Academy of Judicial Education.