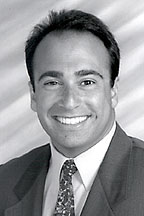 Educated clients make better decisions, pure and simple – and that's why it's important that my clients be aware of my mediation and arbitration services. - Gary L. Mason
Manalapan, NJ (PRWEB) June 04, 2014
With a firm belief that the law is a noble discipline, a keen sense of community service, and a talent for, among other things, business litigation and negotiation, Gary L. Mason has risen to be one of the most recognized and in-demand lawyers both inside and outside the courtroom and conference room. Qualified by the New Jersey Supreme Court as a Rule 1:40 mediator, he recently announced his dual membership in both leading online ADR websites Mediation.com and Arbitration.com.
"I believe strongly in giving back," said Mr. Mason. "That goes for both my role in my community, which I take very seriously, and my role as an advisor to my clients. In my community, I believe in donating my time, my talents and my expertise. With my clients, I believe in taking the time to educate them on the realities of the law – what it can and cannot do - and the implications of different actions. Educated clients make better decisions, pure and simple – and that's why it's important that my clients be aware of my mediation and arbitration services. Taking control of your own destiny by participating in mediation, where you control the outcome and walk away with certainty regarding the finality of your case, significantly outweighs placing that destiny in the hands of a judge who may interpret the facts and/or law differently than you or your attorney, or a jury of 6 strangers who don't know you and come with their own biases and predispositions."
Mr. Mason's practice concentrates on business law and disputes, commercial transactions, personal and corporate bankruptcy, marketing, licensing, franchising, and employment counseling and litigation. He has been acknowledged as a "New Jersey Super Lawyer" and is listed in the Madison Who's Who Among Executives and Professionals, and the United Who's Who Among Executives and Professionals. He has also served on the Board of Directors for New Jersey Institute for Continuing Legal Education, volunteers with the Make-A-Wish Foundation and Comfort Zone Camp, Inc., and is the Vice-President of the Perrineville Jewish Center and the President of the Millstone United Travel Soccer League, as well as the coach of the club's U9 girls travel team.