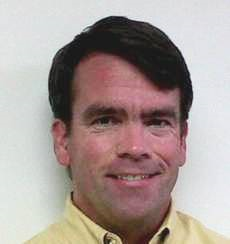 Serving my clients' interests sometimes means pursuing mediation as an alternative to the "win/lose" framework of most disputes, and I don't hesitate to suggest that route when it's the best decision. - Steve McFarlane
Louisburg, NC (PRWEB) December 31, 2013
Proud of being a "small town" lawyer who brings in-depth and wide-ranging "big city" experience to every case, Steve McFarlane has built a thriving practice based on the sound principles of personal attention and results-oriented, practical strategies to achieve his clients' goals. Recent efforts to expand his mediation practice have led the respected attorney to join the nation's number-one online mediation portal, Mediation.com.
"I know people have a choice when it comes to choosing a lawyer," said McFarlane. "And I believe that the lawyer you choose should be one who makes you feel comfortable, who listens to you, who explains your situation in a way you can understand, and who helps you decide what you should do. Serving my clients' interests sometimes means pursuing mediation as an alternative to the "win/lose" framework of most disputes, and I don't hesitate to suggest that route when it's the best decision."
In addition to being an AOC Certified Mediator for Civil Cases, McFarlane's practice includes civil litigation, Workers Compensation, all matters pertaining to real estate, such as title searches, deed preparation, home and land transactions, loan modifications and refinancing, as well as incorporations, estate law, divorce, and representation in criminal cases.
McFarlane's early experience working with Nationwide Insurance after law school has given him an extensive background in insurance disputes. His training in investigating and handling serious auto accident and other types of injury cases makes him the ideal lawyer to handle any cases of this nature, where knowledge of the law and thorough understanding of medical issues and terminology is key to getting the best outcome possible for his clients.
McFarlane serves Louisburg and the surrounding counties of Wake, Durham, Nash, Vance, Granville and Warren, as well as working in the Outer Banks area including Dare, Tyrell, Hyde and Currituck Counties. This allows his office to provide representation to clients throughout Central and Eastern North Carolina.