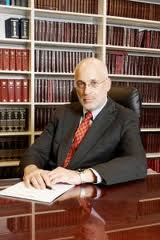 I have broad experience resolving business disputes and I wanted to bring that to a wider range of clients. —Ira Cure
Brooklyn, New York (PRWEB) October 04, 2013
After more than 25 years in practice as a leading labor and employment attorney in New York, Ira Cure has established a new career as a mediation and arbitration professional specializing in dealing with disputes regarding collective bargaining agreements, individual employment contracts and disagreements specific to the securities industry.
"I went into business for myself as a mediation professional in 2010," Mr. Cure said. "I have broad experience resolving business disputes, with a particular emphasis on disputes arising in the work place,and I wanted to bring that to a wider range of clients. This partnership I have with Mediation.com is a strategic way to expand my online presence that is so vital in today's market."
Since then, Cure has been working as a self-employed mediator and arbitrator, serving as a panel member on a number Public and Private Sector Panels such as the Labor and Employment Panels of the American Arbitration Association, New York City Office of Collective Bargaining, New York State Public Employment Relations Board, New Jersey Public Employment Relations Commission, Federal Mediation and Conciliation Service, National Mediation Board, FINRA, and the Supreme Court State of New York.
As a member of the Labor and Employment Panels of the American Arbitration Association and the other panels, Cure hears and decides disputes arising from individual contracts of employment and collective bargaining agreements. In 2013, he became a panel member of the American Arbitration Association's Storm Sandy Mediation Panel wherein he successfully mediated disputes between property owners and their insurers.
He has also successfully mediated a number of labor disputes in the public sector under the auspices of the New Jersey Public Employment Relations Commission. As a FINRA arbitrator, Cure has also heard a variety of disputes arising in the security industry concerning both employment matters and allegations of securities fraud. He serves pro bono on the United States District Court for the Southern District of New York's Mediation Panel.
Cure graduated with an MS in Labor Studies from University of Massachusetts and a JD from Brooklyn Law School, serving as member of its Law Review. He has been a member of the New York State Bar since 1984 and the New Jersey State Bar since 1989. He has also served as a Per Diem Administrative Law Judge for the New York State Division of Human Rights.