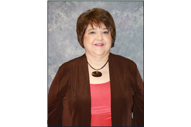 The best attorney is always going to be the one that can see beyond being "tough" and aggressive to identifying the best strategy for the client's needs – whether that's litigation or a mediation strategy. - Frances Scroggins
Conway, AR (PRWEB) February 05, 2014
With a reputation as a dedicated attorney who combines deft mediation skills with the willingness to be aggressive in court if necessary, Frances Scroggins of the Scroggins Law Firm has announced her membership in Mediation.com, one of the nation's leading mediation and alternate dispute resolution online network, in a bid to establish her mediation services in the minds of her existing and potential clients.
"My clients know I go all the way for them," said Fran. "But it's easy to forget that aggressive litigation and paperwork filing isn't always the right course. Mediation and negotiation is sometimes just as if not more effective than court proceedings. The best attorney is always going to be the one that can see beyond being "tough" and aggressive to identifying the best strategy for the client's needs – whether that's litigation or a mediation strategy."
A graduate of the University of Arkansas at Little Rock, Fran was certified as a professional mediator in 2003. Her practice areas focus on all aspects of family law, including guardianships, estate planning and divorce cases. She is a Certified Mediator for the ADR Commission, authorized to conduct mediation in civil matters, probate, domestic relations and juvenile matters. Fran is certified in all areas that require certification in Arkansas, and is one of only 25 attorneys statewide qualified to handle appellate cases. In addition to being on the list for mediation for VA Hospital in North Little Rock and for special education cases, she is also in the Department for Special Education Mediation, and can serve in any related case.
Fran is a member of the Arkansas Trial Lawyers Association and has served as President of the Arkansas Association of Women Lawyers.Prior to founding her own firm in 1996 she was with the firm of Anderson & Kilpatrick in Little Rock for several years.