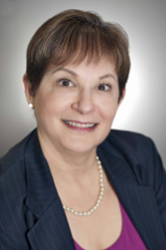 It's an honor... I know that all members must meet rigorous qualifications in terms of their ethics, so being accepted into this body is truly a high point in my career
Ft. Lauderdale, FL (PRWEB) September 17, 2014
Over the course of an eventful decade as a lawyer and alternative dispute resolution (ADR) professional, Donna Greenspan Solomon has built a reputation in the fields of litigation and mediation that few other attorneys can equal. Her achievements were recently recognized by the Association of Attorney-Mediators (AAM), which accepted her as a member this year.
"It's an honor," said Solomon of the membership. "I've always had great respect for the AAM and what they do as a non-profit association of independent, qualified attorney-mediators. I know that all members must meet rigorous qualifications in terms of their ethics, so being accepted into this body is truly a high point in my career."
The AAM has just over 400 attorneys as members, who have mediated more than 300,000 cases collectively. Membership in the AAM is approved on a yearly basis in order to ensure that members maintain their high ethical and professional standards. All members are expected to engage in minimum levels of continuing education each year and to gain experience in their fields in order to remain knowledgeable and effective in the service of their clients, and no membership is automatically renewed.
A graduate of the Shepard Broad Law Center at Nova Southeastern University (where she was first in her class), Solomon is one of just two lawyers who are dual certified by the Florida Bar as Appellate Specialist and Business Litigator. In addition to being a certified Circuit and Appellate Court Family Mediator, she is also a FINRA-Approved and Supreme Court Qualified Arbitrator. In her private practice, Donna concentrates on the fields of business-related appeals, mediation, and arbitration.