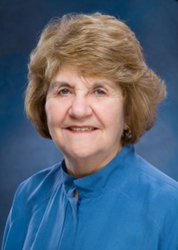 While I am a staunch advocate for my clients where litigation is the only option, I prefer helping them in reaching a fair and equitable agreement through mediation or collaborative law. - Marcia E. Tannenbaum
Worcester, MA (PRWEB) December 22, 2013
After more than two decades of practice in family law, Marcia E. Tannenbaum has earned a reputation as a compassionate, dedicated proponent of her clients' interests as well as one of the first attorneys in the country to see the value of a collaborative approach to divorce and other family issues. In an effort to expand her online reach and accessibility with potential clients, Tannenbaum has joined the fast-growing mediation network, Mediation.com.
"I have always been committed to enabling my clients to resolve conflicts respectfully, within a safe space that enables all parties to feel heard," said Marcia. "While I am a staunch advocate for my clients where litigation is the only option, I prefer helping them in reaching a fair and equitable agreement through mediation or collaborative law."
Marcia's extensive practice handles all types of divorce and family disputes including child support, alimony, paternity and parenting coordination, step-parent adoption, pre- and post-nuptial agreements, marital mediation, will contests, elder mediation, workplace mediation and other intra-family conflicts. She is also well-versed in the issues related to Jewish religious divorce and offers resources and guidance for couples seeking a divorce according to Jewish religious practice and halakhah (Jewish law). Her experience in handling almost every facet of family law has made her a sought-after trainer for mediators who are new to the field.
After earning her BA and MA from Simmons College, Marcia received her JD from the University of Connecticut School of Law. Attorney Tannenbaum has been in legal practice since 1988, bringing the conflict resolution skills which she has developed in 25 years to her clients. Marcia currently teaches at WISE [Worcester Institute for Senior Education] and in other community programs. For many years, she served as an Adjunct Professor at the University of Hartford and at Nichols College where she created and taught courses on Law and Literature and the Literature of the Holocaust.