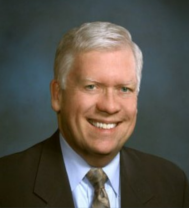 I think it's vital that experienced professionals such as myself give back and make their experience and wisdom available to the next generation. –James Carver
Lafayette, Louisiana (PRWEB) November 19, 2013
James Carver not only believes strongly in the law and the power of negotiation, he also believes strongly in the power of education. Combining his dedication to community service with his expertise and knowledge of mediation and arbitration, Carver has spent the last four years as a volunteer coaching the Louisiana State University (LSU) arbitration teams.
"LSU has a strong tradition of conducting internal competitions," Carver said. "A few years ago, they decided to add an Arbitration Competition to the program, and I got involved. I helped recruit judges and served as a judge myself. We usually have two teams with four members each, and I've tried my hand at coaching them, with some success – last year, both advanced to the semi-finals at the ABA Regional Competition in Fort Worth Texas, and one of those teams won the Regional and went on to participate in the ABA National Competition in Chicago – and finished 5th in the nation! I was very proud of both the team and my own efforts. I think it's vital that experienced professionals such as myself give back and make their experience and wisdom available to the next generation."
The Regional Competition for ABA Arbitration Competition was held at LSU Law School on Nov. 16 and 17. There were twelve teams participating from LSU, Univ. of Florida, Texas A & M University, University of Houston, Emory University, Samford University, and Mississippi College of Law. The two teams that Dr. Carver coach both reached the semi-finals and one of the team won the Regional Championship. LSU's winning team will participate in the national competition to be held in Chicago on January 24 and 25, 2014.
Prior to becoming an attorney, James Carver was a trained chemist with a doctorate, and he uses this scientific background in his law practice, concentrating on cases involving science and patent law.