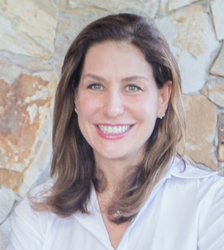 Dr. Fox and her office have won awards for vein care, tattoo removal, being a top medical spa and laser hair removal.
MIAMI (PRWEB) November 29, 2022
At Fox Vein & Laser Experts, we specialize in the diagnosis and treatment of venous disease, including varicose veins, leg pain and swelling, ulcer care, venous insufficiency, deep vein thrombosis, pulmonary embolism, and blood clotting disorders. We have a highly skilled vascular lab with a registered physician vascular interpreter. Our medical team has decades of experience treating venous disease, and Dr. Susan Fox and her team have successfully performed tens of thousands of vein procedures. They have developed their own vein procedures and techniques and are recognized vein experts.
Dr. Susan Fox has been featured on American and Latin American television programs as a vein expert. She has written several articles and lectured nationally on the treatment of veins. We offer the newest and best minimally invasive vein procedures including; Endovenous laser ablation, ClariVein®, Venclose, Ambulatory phlebectomies, and ultrasound-guided Varithena, foam, and traditional sclerotherapy. Dr. Susan Fox was the first physician in Cleveland to perform endovenous laser ablation and one of the first nationally. She has performed thousands of successful endovenous laser ablations for over a decade. She was the first in Broward County, Florida, to Perform the ClariVein® procedure and one of the first in the US to offer this treatment option. We are a training facility for vein procedures, and Dr. Susan Fox has successfully taught physicians and medical personnel about treating venous disease for over a decade. Dr. Susan Fox and her staff have decades of experience and thousands of happy patients.
Over the decades, Dr. Fox expanded and began offering more and more cosmetic procedures as part of the practice. These include injectable fillers and biostimulators, toxins, microneedling with radio frequency, hair regrowth, peels, facials, body contouring, hand rejuvenation, and so much more. Dr. Fox and her office have won awards for vein care, tattoo removal, being a top medical spa and laser hair removal. They offer cutting-edge devices and stay at the top of their field.
Learn more about Dr. Susan B. Fox by visiting: https://hauteliving.com/hautebeauty/member/dr-susan-b-fox/
ABOUT HAUTE BEAUTY NETWORK:
Haute Beauty is affiliated with the luxury lifestyle publication Haute Living. As a section of Haute Living magazine, Haute Beauty covers the latest advancements in beauty and wellness, providing readers with expert advice on aesthetic and reconstructive treatments through its network of acclaimed doctors and beauty experts.
For more about Haute Beauty, visit https://hauteliving.com/hautebeauty/