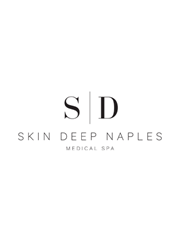 The culture of Skin Deep Naples has always been and will remain, relationship-based.
NAPLES, Fla. (PRWEB) January 20, 2023
Skin Deep Naples is an award-winning medical spa that provides innovative nonsurgical and aesthetic skin care treatments that can create youthful, refreshed appearances using multiple modalities and long-term treatment plans, technology and products.
Each of our treatment offerings has been designed to not only enhance our patient's natural beauty; they also can correct and heal various conditions and imperfections such as visible signs of aging such as wrinkles and fine lines, sun-related damage, Rosacea, uneven skin texture, enlarged pores, and acne.
Our medical team is comprised of highly skilled and certified laser technicians, esthetic registered nurses, and medical estheticians, ensuring that each patient receives the individualized level of care and treatment they require during treatments.
All patients who visit our clinic receive expert care which results in a safe, sterile, and welcoming environment. The culture of Skin Deep Naples has always been and will remain, relationship-based. Patients feeling seen and heard is the utmost priority and what is strived for every day. The mission of the business is to treat each patient as staff would treat themselves, never suggesting a treatment that is not best suited to achieve the sought-after outcome.
In fact, Skin Deep Naples is home to the "Love Your Skin in 6 Months or 1 year" proprietary aesthetic methods, where patients can begin a once-a-month treatment plan catered to their budgets, desired timeline, personal schedule, and treatments they choose based upon their own desired results.
If you would like to learn more about the services and procedures that we can provide, contact our offices today to schedule a consultation. We look forward to working with you to ensure that you leave our offices looking and feeling as radiant as possible.
Learn more about Skin Deep Naples by visiting: https://hauteliving.com/hautebeauty/member/skin-deep-naples/
ABOUT HAUTE BEAUTY NETWORK:
Haute Beauty is affiliated with the luxury lifestyle publication Haute Living. As a section of Haute Living magazine, Haute Beauty covers the latest advancements in beauty and wellness, providing readers with expert advice on aesthetic and reconstructive treatments through its network of acclaimed doctors and beauty experts.
For more about Haute Beauty, visit https://hauteliving.com/hautebeauty/