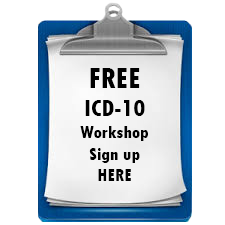 For many medical practices, providing quality services to patients is easy—processing claims and getting reimbursement is the tedious part.
Chicago, IL (PRWEB) February 25, 2014
Medorizon assists with a significant overhaul to a 30-year code set used to document the international classification of diseases (ICD-9). This transition means significant changes for every healthcare provider and payor. Most healthcare organizations are already dealing with Meaningful Use compliance, EHR implementations, HIPAA / HITECH compliance, and the ACA' Obama Care". Between the impact to clinical work flow, and cases taking more time to code, billing efficiencies are likely to be reduced as of 10/1/14. "To successfully implement ICD-10 into the organizational structure, support and communication is a must" says Tim Tobin, CEO. The organization needs to agree on the plan and assess and understand potential risks to healthcare providers during this transition. Experience in healthcare administration, clinical operations, and the overall revenue cycle is needed to handle this project in whole. Medorizon's project overview includes:

Assist with identifying risk areas
Development of action plans to address each risk area
Provide guidelines to help avoid risk or minimize revenue impact
Work with ICD-10 program leaders to reduce risk
Perform routine reporting with detailed assessments and project status reports
Medorizon's team helps the project team take inventory of potential risks and helps prioritize tasks. The overall financial effect of ICD-10 to cash flow and reimbursement is factored into budgets. The team then develops roadmaps outlining critical milestones and goals. "The Project manager is the keystone to this project and implementation success. This person will be dealing with multiple departments throughout the practice" says Keith Tobin, Medorizon client implementation leader. There is a great amount of detail that the project manager needs to understand and plan like vendor testing. Medicare and larger organizations have the resources to devote to projects like this but smaller payors may have fewer options for testing.
Providers have to understand that claims may be denied for more in-depth level of documentation that will be required. Coders should help train doctors on increased documentation. It will no longer be sufficient for a coder to code unspecified on nonspecific codes. Providers need to know who is going to recode the bills and who will monitor the rejected claims. Testing with your business partners like electronic health records, billing software, clearing houses, payers, etc. in advance, particularly those not required to take part in the transition, like workers' compensation will help with rejected claims after 10/1/14.
Communication management is key for any projects success, it is all the more important for a project such as ICD-10. For many medical practices, providing quality services to patients is easy—processing claims and getting reimbursement is the tedious part. Medorizon has grown to a 60-employee organization, reaching sales of several million dollars annually. Their staff manages the billing and collection process for hundreds of providers throughout the United States. Act now and take advantage of the offer to better acquaint your practice with the initial changes in moving forward to ICD-10.
Call: 800.843.0355 or please visit us at: http://www.medorizon.com.