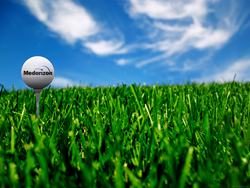 coding and compliance, including HIPAA, to improve based on the coding and billing expertise of the medical billing service
Chicago, IL (PRWEB) April 10, 2014
Today, medical billing is labor intensive, very complex, and requires constant monitoring by the practice manager. Unfortunately, in some cases, medical billing does not receive special attention or high priority focus due to the daily operations of the practice. With technology costs on the rise, outsourcing with companies like Medorizon can positively impact the performance of a private practice in several different ways.
To start off, outsourcing provides the practice with access to billing and coding expertise. This can be a major benefit as most practices do not have the resources to gain access to competent and qualified billing employees. In addition, these employees are not employees of the group practice, so an immediate reduction in FTE expenses and employee liability are achieved.
A second benefit allows the coding and compliance, including HIPAA, to improve based on the coding and billing expertise of the medical billing service. Medorizon has Certified Professional Coders (CPCs) that will accurately assess and code your bills to not only maintain compliance, but to ensure maximum reimbursement as well.
Another benefit of outsourcing are the value-added services are included in the billing service agreement. These value-added services may include fee schedule and EOB analysis, assistance with credentialing, contract review, financial analysis and review, custom reports, month reports and analysis of trends. Additional services include:

Electronic submission of all insurance claims
Posting of charges, payments and adjustments
Generation and mailing of any paper claims (all claims are sent electronically and the ones which are required to go by paper are generated and mailed out)
Generation and mailing of patient statements (electronically and automatically as balances become available)
Patient collection tools
Follow up on insurance denials
Low payment appeals
Generation of standard monthly reports
Custom report capabilities
Custom super bills/encounter forms
Educational materials
Assistance with third party payer audits and compliance issues
Credentialing and enrollment
Chart Auditing
Coding review
ICD-10 road mapping and management
Access to EMR (Electronic Medical Records)
Lastly, a cost analysis will reveal both reduced HR and overhead liabilities. Hiring and training of new staff, employee benefits, vacation/sick leave, and staff turnover are just a few factors increasing the costs of managing an in-house billing program. Other costs include software purchase/subscription fees and housing maintenance and/or support. IT costs (both internally and externally); hardware maintenance, clearinghouse fees, postage, office supplies and other miscellaneous expenses may go overlooked. A medical billing company will absorb these costs and include them in their services at your negotiated contractual rate.
Outsourcing allows the practice to focus on providing quality care and exceptional customer service to their patients. By outsourcing the billing process, additional resources will be available to focus on the specific needs of the patient. For many medical practices, providing quality services to patients is easy—processing claims and getting reimbursement is the tedious part. Medorizon has grown to a 60-employee organization, reaching sales of several million dollars annually. Their staff manages the billing and collection process for hundreds of providers throughout the United States. Act now and take advantage of the offer to better acquaint your practice with the initial changes in moving forward to ICD-10.
Call: 800.843.0355 or please visit them at: http://www.medorizon.com.