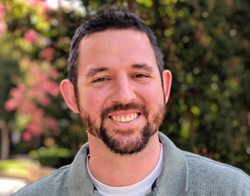 "My passion for coding and agile development processes brought me to Medpricer," said Sambrone. "With solid AI and machine learning capabilities already in place, I'm eager to continue to drive Medpricer's innovation to support its customers in their savings goals."
GUILFORD, Conn. (PRWEB) August 16, 2018
Medpricer, the leading purchased services cost management solution for the healthcare industry, today announced Bill Sambrone has joined its ranks as the vice president of engineering. He will manage the development team from Medpricer's San Francisco Bay Area office, with a focus on strengthening the company's machine learning capabilities. Bringing 16 years of industry experience to his role, he specializes in optimizing production environments with an emphasis on quality assurance and test-driven development.
Sambrone has made a career of developing industry-leading products to support fast-growing businesses. Since his first software development position at Vision Computers, Inc. in Arizona, he's grown to hold software development and management positions at leading organizations, including Automotive Mastermind, Certent and Xantrion. In these positions, he's built strong teams by removing ambiguity to deliver the best results possible. He has led the architecture of platforms, streamlined unit testing and automation processes, and prototyped and designed new system designs.
A former Platoon Sergeant with the U.S. Army Reserves, Sambrone led a troop that supported open source intelligence operations. He holds a Bachelor of Arts in Organizational Management from Ashford University.
"My passion for coding and agile development processes brought me to Medpricer," said Sambrone. "With solid AI and machine learning capabilities already in place, I'm eager to continue to drive Medpricer's innovation to support its customers in their savings goals."
"Bill is bringing in years of valuable experience and innovative creativity to our development team," said Medpricer CEO Chris Gormley. "We're excited to see what the next year brings for our company and customers."
For more details, please visit https://www.medpricer.com/company/leadership/.
About Medpricer
For more than a decade, Medpricer has helped move savings strategies forward with scalable purchased services solutions that improve sourcing efficiency and financial health. Their industry-leading software, mSource®, is the only all-in-one contract management, negotiation, and analytics platform that enables organizations to tailor contract terms to fit their unique needs – not those of a group. Engage with your purchasing data, learn from market intelligence, unite your stakeholders, and move contracts through the pipeline – faster. No catches, no hidden admin fees. Discover substantial savings and deliver outcomes that continuously improve the quality of patient care. To learn how other leading healthcare providers are transforming their savings strategy, call (888) 453-4554 or visit http://www.Medpricer.com.
# # #