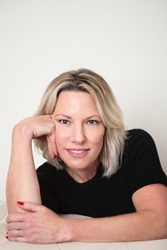 She received the Pre-Doctoral Research Training Award at NINDS, NIH in Bethesda, Maryland, and authored multiple peer-reviewed scientific publications
ERIE, Pa. (PRWEB) November 26, 2021
Dr. Kimberly N. Mascia grew up in Newport News, Virginia, and received her Biology and Chemistry degrees at George Mason University in Fairfax, Virginia. While there, Dr. Mascia became immersed in the sciences and enjoyed helping other students as a Chemistry tutor. She received the Pre-Doctoral Research Training Award at NINDS, NIH in Bethesda, Maryland, and authored multiple peer-reviewed scientific publications. She received her medical degree and training in Internal Medicine (Adult Medicine) at the University of Virginia School of Medicine and continued to publish. As a resident, she was awarded the Outstanding Presentation award for one of her publications. She also co-authored a Dermatology handbook with Dr. Barbara Wilson at UVA Dermatology. After moving to Erie, she practiced for several years as an Internist where she introduced many Dermatologic procedures into practice. She also practiced Palliative/Hospice Care to help fill a need in the community. Later, she became certified in Botox and filler injections and practiced as a concierge Medspa for several years before making her services available to the public at her current location.
Learn more about Dr. Kimberly N. Mascia by visiting: http://hauteliving.com/hautebeauty/member/dr-kimberly-n-mascia/
ABOUT HAUTE BEAUTY NETWORK:
Haute Beauty is affiliated with the luxury lifestyle publication Haute Living. As a section of Haute Living magazine, Haute Beauty covers the latest advancements in beauty and wellness, providing readers with expert advice on aesthetic and reconstructive treatments through its network of acclaimed doctors and beauty experts.
For more about Haute Beauty, visit https://hauteliving.com/hautebeauty/