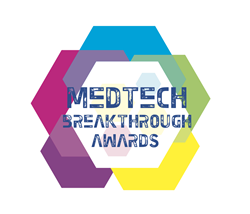 PV Hawk provides life sciences organizations with a tool to quickly and securely overcome their challenges with accurate data analysis while fulfilling the responsibility of patient safety.
LOS ANGELES (PRWEB) May 19, 2020
MedTech Breakthrough, an independent market intelligence organization that recognizes the top companies, technologies, and products in the global health and medical technology market, today announced that Perficient, Inc.("Perficient"), a global digital consultancy transforming the world's largest enterprises and biggest brands, has been selected as the winner of the "Best Data Visualization Solution" award for its pharmacovigilance intelligence application, PV Hawk, in the fourth annual MedTech Breakthrough Awards program.
Regulatory authorities worldwide have requirements in place for marketing authorization holders to monitor the safety and risk-benefit profile of their products for potential signals and trends, resulting in volumes of data that can make accurate analysis challenging. Perficient's PV Hawk allows pharmaceutical and medical device companies to quickly aggregate data in real time across all their safety surveillance practices. Data is displayed in a modern visual format (Hawk Visuals) for the surveillance of trends. Using PV Hawk, life science organizations can perform sophisticated risk-benefit analysis, compare same-in-class drugs used for similar indications, and analyze the impact a drug can have with other drug and disease interactions.
"We are thrilled to receive this 2020 MedTech Breakthrough Award in honor of the product innovation and success of the PV Hawk platform," said Dr. Kari Blaho-Owens, director of safety and pharmacovigilance, Perficient. "PV Hawk provides life sciences organizations with a tool to quickly and securely overcome their challenges with accurate data analysis while fulfilling the responsibility of patient safety."
PV Hawk is optimized to help life sciences organizations in all phases of clinical trials, including post-marketing surveillance, and is versatile enough to work across regulatory environments, such as animal health, nutraceuticals, and cosmetovigilance. Users have the option to license the product and use it on their own, or they can partner with Perficient to perform an analysis on an as-needed basis.
"Data analysis is essential when it comes to appreciating the impact of drugs and medical devices on one's health. Look no further than the race to develop or find a vaccine, treatment, and ultimately a cure for COVID-19," said Dr. Blaho-Owens. "With a data visualization tool like PV Hawk, any company can overlay its clinical and safety data with data from other sources, including the FDA Adverse Event Reporting System (FAERS), to perform a risk-benefit analysis and determine the potential efficacy of its current drugs for COVID-19."
"Across all industries, especially in life sciences, we increasingly see the need to analyze data more effectively," said James Johnson, managing director, MedTech Breakthrough. "PV Hawk demonstrates how potential trends can be presented through visualization without spending time running complex database queries or chasing false positives. We are proud to recognize PV Hawk as a 'breakthrough' in the data visualization space, and we look forward to continued innovation and success from Perficient."
The mission of the MedTech Breakthrough Awards is to honor excellence and recognize the innovation, hard work and success in a range of health and medical technology categories, including Robotics, Clinical Administration, Telehealth, Patient Engagement, Electronic Health Records (EHR), mHealth, Medical Devices, Medical Data and many more. This year's program attracted more than 3,750 nominations from over 15 different countries throughout the world.
####
About MedTech Breakthrough
Part of Tech Breakthrough, a leading market intelligence and recognition platform for global technology innovation and leadership, the MedTech Breakthrough Awards program is an independent program devoted to honoring excellence in medical and health related technology companies, products, services and people. The MedTech Breakthrough Awards provide a platform for public recognition around the achievements of breakthrough health and medical companies and products in categories that include Patient Engagement, mHealth, Health & Fitness, Clinical Administration, Healthcare IoT, Medical Data, Healthcare Cybersecurity and more. For more information visit MedTechBreakthrough.com.
About Perficient
Perficient is a leading global digital consultancy. We imagine, create, engineer and run digital transformation solutions that help our clients exceed customers' expectations, outpace competition, and grow their business. With unparalleled strategy, creative and technology capabilities, we bring big thinking and innovative ideas, along with a practical approach to help the world's largest enterprises and biggest brands succeed. Traded on the Nasdaq Global Select Market, Perficient is a member of the Russell 2000 index and the S&P SmallCap 600 index. Perficient is an award-winning Adobe Platinum Partner, Platinum Level IBM business partner, a Microsoft National Service Provider and Gold Certified Partner, an Oracle Platinum Partner, a Gold Salesforce Consulting Partner, a Sitecore Platinum Partner, and a VMware Authorized Partner. For more information, visit http://www.perficient.com.