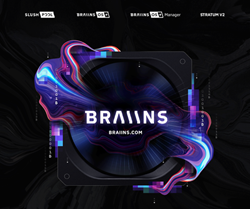 It's an honor to host a first ballot Bitcoin Hall of Fame business at Miners Summit.
LAKE OF THE OZARKS, Mo. (PRWEB) May 05, 2021
Miners Summit officially announces Braiins, the company behind the legendary Slush Pool and other mining products (Braiins OS+ and Stratum v2), will attend as VIPs, Miners Summit, Where Tech and Energy Meet. Miners Summit is a convention and trade show for Bitcoin miners, data center operators and power companies. This event will take place on June 15th and 16th, 2021, at the Lodge of Four Seasons in Lake of the Ozarks, Missouri.
"Slush Pool is the first Bitcoin mining pool. Most miners can point at Bitcoin we made through Slush Pool. I have Antminer S9s that underclocked their way through the bear market, back to profitability thanks to Braiins OS+ firmware. It's an honor to host a first ballot Bitcoin Hall of Fame business at Miners Summit." John Sostak, General Manager, Miners Summit.
"Bitcoin is the hardest money ever invented and our mission is to continuously solve the biggest problems faced by BTC miners while keeping the ethos of Bitcoin alive in the mining industry." Braiins, Bitcoin mining software company.
Software mining solutions:

○ World's first mining pool with more than 1.25 million BTC mined since 2010.
○ Autotuning mining firmware which lets miners increase profitability on their Bitcoin ASICs by improving efficiencies as much as 25% and reducing Slush Pool fees to 0%.
○ Free cloud-based farm management solution which lets you batch configure and monitor your Braiins OS+ miners over the internet.
○ Next generation protocol for pooled mining reduces internet data loads, improves security and privacy to prevent man-in-the-middle attacks, and more.
Braiins is: By Miners – For Miners.
Miners Summit also known as MS2021. It is conceived and designed to facilitate meaningful connections among entrepreneurs, engineers, executives, and other innovators working in and around industrial technology and energy. Whether you are a Bitcoin miner seeking a North American energy supplier or a provider of hardware and software solutions for data centers, your time at MS2021 will be well spent, providing you and your business with ample opportunities to identify potential clients and forge strategic partnerships—all amidst the scenic, tranquil backdrop of Lake Ozark.
For further information, please contact:
For Braiins:
braiins.com
For Miners Summit:
minerssummit.com
John Ambrose
Director of Business Development
512-387-3333 ext. 1005
ja@avinc.io