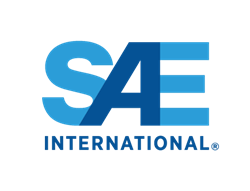 At SAE International, we pride ourselves on being the mobility organization, which isn't limited to the obvious manifestations of mobility or its traditional interpretations.- Raman Venkatesh, COO at SAE International
WARRENDALE, Pa. (PRWEB) November 02, 2021
SAE International announced today its first-ever corporate branding initiative, titled "Meet SAE," designed to demonstrate the impact that the organization has on everyday lives. The new campaign is supported by videos that introduce three new characters—Pete, Skylar and Violet—whose lives are touched everyday by the work of SAE members and culminates in a combined video to let audiences "Meet SAE."
The "Meet SAE" campaign focuses on the impact, both directly and indirectly, that SAE programs, products and services have on people outside of the engineering community and serves as an introduction to people who don't know the organization, as well as a re-introduction for those who are unfamiliar with SAE's evolving efforts.
The four "Meet SAE" videos emphasize aspects of SAE's business by creating human stories, anchored on SAE's fundamental mission to advance mobility knowledge and solutions for the benefit of humanity:

"There is a rapid shift in the world of mobility as new technologies—such as automation, connectivity and electrification—have generated advancements that have not only created new ways in which our vehicles move, but also opened up significant employment opportunities in markets that SAE has not historically interacted," said Frank Menchaca, chief growth officer at SAE International. "The 'Meet SAE' campaign is an important effort for the organization as we look to reaffirm our value proposition with existing members and, in many cases, introduce ourselves to new audiences who are making these new realities possible."
The "Meet SAE" campaign is now rolling out to markets through a strategic launch of assets, including video spots across streaming services, such as Hulu and YouTube TV, as well as an online presence on all SAE International platforms.
"At SAE International, we pride ourselves on being the mobility organization, which isn't limited to the obvious manifestations of mobility or its traditional interpretations. At our inception, automobiles were starting to replace the horse and buggy and the first aircraft was just taking flight. Since that time, we've seen the modes of mobility evolve drastically with the emergence of autonomous, electric and urban air vehicles," said Raman Venkatesh, chief operating officer at SAE International. "We've observed new markets applying new technologies to differentiate their positions in the mobility sector. As we look to what's next for mobility, we have identified the most impactful technologies that offer promise for the future of mobility."
As the mobility industry evolved, SAE evolved in-step, remaining the leader in connecting and educating mobility professionals to enable safe, clean and accessible mobility solutions. The global association of engineers and related technical experts in the aerospace, automotive and commercial-vehicle industries continues to deliver products, services and solutions that impact everyone's daily lives, including the development of voluntary consensus standards, ranging from the oil that goes in to a car's engine to an electric vehicle's charging system to all parts of an aircraft that ensure passengers can safely fly from one destination to another.
The campaign's creative assets were developed in partnership with Vinegar Hill, a video production and storytelling company based in Pittsburgh.
The full campaign is available at http://meet.sae.org/meet-sae, with all supporting videos available at http://meet.sae.org/meet-pete, http://meet.sae.org/meet-skylar, http://meet.sae.org/meet-violet and http://meet.sae.org/meet-sae, respectively.
About SAE International
SAE International is a global association committed to advancing mobility knowledge and solutions for the benefit of humanity. By engaging nearly 200,000 engineers, technical experts and volunteers, we connect and educate mobility professionals to enable safe, clean, and accessible mobility solutions. We act on two priorities: encouraging a lifetime of learning for mobility engineering professionals and setting the standards for industry engineering. We strive for a better world through the work of our philanthropic SAE Foundation, including award-winning programs like A World In Motion® and the Collegiate Design Series™. More at http://www.sae.org.