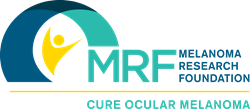 CURE OM's VISION registry represents a historic opportunity for research collaboration to accelerate the pace of scientific discovery to benefit patients.
WASHINGTON (PRWEB) February 25, 2020
The Melanoma Research Foundation's (MRF) CURE OM initiative today announces a transformational new partnership with Massachusetts General Hospital Cancer Center (MGHCC) to launch a first-of-its-kind ocular melanoma (OM) patient-powered and patient-reported registry. A patient registry is a critical tool to advance medical research, especially for a rare disease. The VISION registry is unique in that it is patient powered and reported. In addition to strictly clinical data, patients and caregivers can regularly submit updates that present a holistic picture of their diagnosis, various treatments, outcomes, lifestyle and geographic details. It will also show preferences and other information that may reveal previously unseen patterns, commonalities, potential causes and new treatment targets. This will offer new collaborative opportunities with leading medical and academic partners, reveal a greater understanding of the rare disease and unlock much-needed breakthroughs in OM research and treatment development.
Central to this partnership is a generous financial gift to fund the launch and multi-year maintenance of the registry project. The MRF gratefully welcomes Massachusetts General Hospital Cancer Center as a foundational partner in this historic and critically needed research.
The data entered into the registry will be de-identified and digitally stored in a highly secure online database that eligible researchers can access for future studies, research and clinical trials. Following a rigorous search by the CURE OM Patient Registry Steering Committee, the MRF is pleased to share that Global Vision Technologies (GVT) has been selected as the registry host and provider.
Global Vision Technologies is the leading provider of cloud-based, HIPAA compliant patient registry software called ClinicalPURSUIT. In coordination with the CURE OM Patient Registry Steering Committee, ClinicalPURSUIT is now engineering a custom built, patient-reported ocular melanoma registry. Together, CURE OM and GVT have a planned launch date of Summer 2020.
"For a rare disease that affects only 6 people per 1 million each year in the United States, developing clinically significant data from a large patient population has been a long-standing obstacle for researchers and has denied the ocular melanoma community the recent treatment breakthroughs that have been achieved in cutaneous melanoma," said Marlana Orloff, MD, Medical Oncologist at Thomas Jefferson University Hospital and founding member of the CURE OM Patient Registry Steering Committee. "CURE OM's VISION registry represents a historic opportunity for research collaboration to accelerate the pace of scientific discovery to benefit patients."
The VISION registry traces its roots to an in-depth discussion between researchers and patients that identified a registry as the most pressing need in the OM community. "Researchers and clinicians have been working tirelessly to connect and collaborate with others in the field to identify the most effective treatments for those with ocular melanoma. However, without a comprehensive registry, those efforts are limited," said Sara Selig, MD, MPH, Co-Founder and Director of the CURE OM initiative, "The registry also provides a meaningful way for patients to know they are connected with others across the country and contributing to the collective work to address this disease. The VISION registry truly is a revolutionary moment created by, and for the ocular melanoma community."
"As the largest independent organization devoted to melanoma, the MRF is strongly committed to fighting all forms of the disease," said MRF CEO Kyleigh LiPira, MBA. "Building on a strong foundation established by the CURE OM community and with our new partners at Massachusetts General Hospital Cancer Center and Global Vision Technologies, our mission now takes a giant leap forward with the upcoming launch of the VISION registry. We could not be more proud to offer this highly anticipated resource to the OM patient and research communities."
Additional details about the official launch, participant recruitment and opportunities to get involved will be available soon. For more information about the MRF, CURE OM or the VISION registry, visit http://www.ocularmelanomaregistry.org or email cureom@melanoma.org.
About Ocular Melanoma
Ocular melanoma (OM) is the most common type of eye cancer in adults and the second most common form of melanoma, diagnosed in approximately 2,000 people each year in the United States. Like other melanomas, it begins in melanocytes – the cells that produce the pigment melanin that colors the skin, hair and eyes, as well as forms moles. In its early stages, OM can often have few or no noticeable symptoms and is most often discovered during a routine dilated eye exam, making this exam an important part of a yearly wellness routine. Approximately half of OM patients will have their disease spread to other areas of the body, most often the liver. There are currently no FDA-approved treatments for metastatic OM, highlighting the critical need for new advances in research.
About the MRF and its CURE OM Initiative
The Melanoma Research Foundation (MRF) is the largest independent organization devoted to melanoma. Committed to the support of medical research in finding effective treatments and eventually a cure for all forms of melanoma, the MRF also educates patients and physicians about prevention, diagnosis and the treatment of melanoma. The CURE Ocular Melanoma (CURE OM) initiative was founded in 2011 to increase awareness, education and research funding for ocular melanoma. To date, the MRF's CURE OM initiative has funded over $1.5 million in ocular melanoma research and pioneered international collaborations, groundbreaking scientific initiatives and innovative patient support resources. The MRF's website is the premier source for melanoma information seekers. More information is available at http://www.melanoma.org and http://www.cureom.org. Follow CURE OM on Facebook and Twitter.
About the VISION Registry
Created by the Melanoma Research Foundation's CURE OM initiative, the Virtual Information System to Improve Outcomes and Networks (VISION) registry is a first-of-its-kind patient reported, patient powered registry for ocular melanoma patients, caregivers, researchers and physicians. When a patient reported registry was identified as a critical need in the OM community, the MRF's CURE OM initiative committed to leading the project with the consultation and strong support of the Patient Registry Steering Committee, CURE OM community and leading OM researchers, physicians and experts from across the world. The VISION registry will launch in the Summer of 2020.