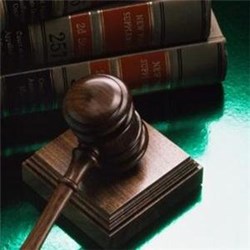 Achieving high marks and graduating is only the beginning ... hopeful solicitors must be willing to do what it takes to make an impression on firms
Melbourne, VIC (PRWEB) September 16, 2013
Online news resource Lawyers Weekly put out an article in late August about the hard times recent law graduates are facing in joining the workplace right now. As more students struggle to bridge the gap between finishing studies to actually practicing, the editorial piece emphasizes how firms and law societies can make a difference in their job fate. The Practice Manager of well respected Melbourne Family Law Firm Westminster Lawyers Ms. Michelle Lopez is making that difference by offering advice to applicants, "we have noticed there are five key points even the most astute students are overlooking when presenting themselves to a potential employer."
With the promise of an exciting and rewarding career, the prospects for becoming a successful lawyer have ensured universities have a steady supply of students. Unfortunately the slowing of the world's economy over the last few years, coupled with many firms tightening their payroll, has saturated Australia with more aspiring solicitors than available positions.
Luckily the team at Westminster Lawyers understands the difficulties recent law graduates are now up against. After recognizing the seemingly helpless situation for those searching for that coveted law career, the firm's Practice Manager has collated the top five most helpful hints to increase students' chances of finding work.
Ms. Lopez says "There are some basic steps graduates are simply overlooking when approaching a firm for work." She explains that hopeful candidates are often so immersed in university life that they neglect to remember "high marks only go so far in the real world."
However, the Melbourne Family Law Firm's Practice Manager empathizes with hopeful lawyers and is "revealing the top five things we see missing from some applicants." She continues by saying that it may appear simple, but the first step is preparing a well presented resume and covering letter.
"Some candidates spend too much time outlining their scholarly achievements in a covering letter instead of detailing what they're actually looking for and how they would be a good addition to a team. Knowing what an applicant wants and how they add value is vital when reviewing CVs" remarks Ms. Lopez. She also reminds that a smart and concise resume should always be accompanied with academic transcripts.
Ms. Lopez goes on to explain that being detail oriented is the second hint. "The amount of people who describe themselves as having 'attention to detail', yet present a CV full of spelling mistakes is a sure-fire way to miss out on a job opportunity." The Practice Manager suggests getting someone to review a covering letter and CV first in order to pick up on potential spelling and grammatical mistakes.
The third suggestion involves researching and understanding the ethos behind firms being applied to. "This is a must for us. We always ask candidates why they want to work in Family Law. Also, be prepared for all varieties of questions. Some firms may throw in odd questions here and there to see how well an applicant handles the unexpected."
Dressing properly for the occasion is the fourth hint, "This may seem like a simple thing but first impressions are everything. When we interview, we want to see candidates who are proud of their appearance because they'll naturally exude an air of confidence in all that they do."
Westminster Lawyers' Practice Manager then reveals the last and most helpful hint, "Contact the firm's HR Manager and offer to volunteer for work experience." Ms. Lopez explains that "we hired one of our lawyers from a part-time clerk position because he performed so well that he was an undeniably great addition to the team." She says that being willing to "get a foot in the door by whatever means possible puts a candidate miles ahead of others."
In late August, Lawyers Weekly published an article about how hard it is for legal graduates to find work. Well established and respected Westminster Lawyers recognized the plight of aspiring solicitors, causing Practice Manager of the Melbourne Family Law Firm Ms. Lopez to reveal five simple steps to bolster chances of success. "Achieving high marks and graduating is only the beginning; to really get underway with a career in law, hopeful solicitors must be willing to do what it takes to make an impression on firms." To learn more about the expert team at Westminster Lawyers, who handle legal matters ranging from family law to estate planning, visit: http://www.westminsterlaw.com.au.
About Westminster Law
Since their beginnings, Westminster Lawyers has been known for their skill and expertise in and out of the court room. They bring their professionalism and wisdom to each case, be it marriage or family issues, mediation, or wills and estate planning.
The respected Melbourne law firm consists of a dozen highly educated and experienced solicitors, who care about their clients and the outcomes they produce. For more information about Westminster Lawyers and their team, click here or call (03) 9670-1734.