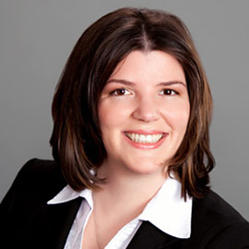 RICHMOND, Va. (PRWEB) January 09, 2020
Nationally acclaimed public accounting and consulting firm Cherry Bekaert ("the Firm") is proud to announce that Melisa Galasso, Director, Audit Professional Practices, has been selected to serve on the Financial Accounting Standards Board's ("FASB") Not-for-Profit Advisory Committee ("NAC"), along with five others in the field of finance and accounting.
"Individually and as a group, [the appointees] will add significantly to the richness and diversity of perspectives that have characterized the NAC since its inception in 2010," stated FASB Chairman Russell G. Golden. "We look forward to welcoming them to their new roles."
The NAC gathers guidance from the not-for-profit sector on existing financial reporting, current and proposed technical agenda projects, and longer term or pervasive financial reporting matters. Melisa will begin her appointment January 1, 2020.
About Cherry Bekaert
Ranked among the largest audit, tax and advisory firms in the U.S., Cherry Bekaert LLP offers specialized solutions in the areas of cybersecurity, specialty tax, transaction advisory, risk advisory, technology consulting, benefits consulting, litigation support, valuation and wealth management. With clients in all 50 states and internationally, we have specialists in the sectors of technology, health and life sciences, industrial manufacturing, private equity, real estate and construction, and government contracting. We exercise a deliberate curiosity to know our clients' industries and work collaboratively as one team to guide them forward.
Cherry Bekaert LLP is a founding, independent member of Baker Tilly International, a top-ten global accountancy and business advisory network. Visit us at cbh.com.