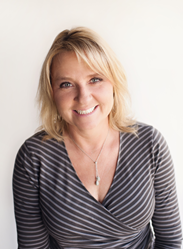 "It is wonderful that my company is being recognized for the great things that we do. I am honored to share the virtual stage with all the other amazing people who won."
ELGIN, Ill. (PRWEB) July 27, 2020
Melissa Kehl, owner and president of Rieke Office Interiors (ROI) in Elgin, was one of 19 suburban business leaders who received the Daily Herald Business Ledger's C-Suite 2020 Awards. A virtual award webcast was held on July 23.
The publication's C-Suite Awards honor C-level executives for the leadership, business and civic contributions they have made to their organizations and to the suburban Chicago community. Eligible candidates must work for a business or organization in the suburban Chicago region: DuPage County, Kane County / Fox Valley, suburban Cook County, Will County, McHenry County and Lake County.
Kehl oversees ROI, a certified Women's Business Enterprise National Council (WBENC) company. It has been designing and manufacturing custom office for over 25 years. The company's team works with clients to create innovative and eco-friendly workspaces to fit their needs. Kehl, a CPA, began her legacy at ROI 22 years ago as its CFO.
"I am very honored that I was nominated and grateful that I won," Kehl said. "It is wonderful that my company is being recognized for the great things that we do. I am honored to share the virtual stage with all the other amazing people who won."
For more information about ROI, visit https://rieke.com/.
About Rieke Office Interiors
Rieke Office Interiors (ROI) has an impressive, state-of-the-art, 150,000 square foot, office furniture manufacturing facility in Elgin, Illinois. As a certified WBE business in its 27th year, ROI provides innovative products and services that are fully customizable, a unique capability that isn't found anywhere else in the office interior industry. This flexibility allows ROI to create a big impact for any budget, streamlining the project process to make each vision come to life. For more information, visit Rieke.com.
# # #