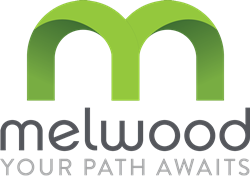 "It's an honor to lead our dedicated staff during this transition. I will ensure we remain focused on our mission to serve our participants, employees, and federal customers as we continue to be nimble, pivoting our operations during these unprecedented times, so we don't miss a beat," said Kautz.
UPPER MARLBORO, Md. (PRWEB) July 06, 2020
The Board of Directors of Melwood is pleased to announce the appointment of Larysa Kautz as Interim President & CEO effective July 1, 2020, following Cari DeSantis' departure for her planned retirement. Kautz has served on Melwood's C-Suite since 2014 and is one of Melwood's most senior and seasoned leaders.
"Larysa has a deep understanding of every facet of Melwood's operations. She has already made important contributions to the success of Melwood during her tenure, including leading our AbilityOne public policy and advocacy efforts. The Board is confident that she will successfully lead our organization during this time of transition, together with our newly elected Board Chair, Don Hathway," said Steve Martin, Chair of the Melwood Board of Directors.
Kautz, who holds more than 17 years of corporate and nonprofit experience, brings a broad range of skills acquired through her leadership positions with a variety of tax-exempt organizations. After receiving her law degrees from Yale (JD) and Georgetown (LLM), she focused her career on affordable housing development, venture philanthropy, and advising national and international nonprofits. As the mother of a child on the autism spectrum, she is passionate about Melwood's mission of inclusion.
"It's an honor to have Melwood's Board place its trust in me to lead our dedicated staff and volunteers during this transition. I will ensure we remain focused on our mission to serve Melwood's most important stakeholders – our participants, employees and federal customers. We have been forward-looking and innovative in analyzing and adapting to the critical changes to the environment in which we operate. We will continue to be nimble in pivoting our operations during these unprecedented times, so we don't miss a beat," said Kautz upon accepting the Interim President & CEO position.
Kautz currently serves on the Virginia DBVI State Rehabilitation Council and the Fairfax-Falls Church Community Services Board. She has previously volunteered as a consultant for President Obama's Office of White House Counsel and Virginia Governor Northam's Transition Team on the Policy Council on Workforce Development. She was named one of the 2017 Leading Women in Maryland by The Daily Record, has been honored by the Association of Corporate Counsel with the 2019 In-House Innovator Award, and is an alumna of the Arlington Leadership Center for Excellence.
Kautz will be leading the $110M nonprofit until the Board of Directors concludes the formal search process for a permanent President & CEO.
About Melwood
Melwood is one of the largest employers of people of differing abilities in the country, employing more than 1,600 workers – nearly 1,000 of whom are people of differing abilities. Melwood offers job placement, job training, life skills for independence, and support services to more than 2,500 people each year in DC, Maryland, and Virginia. Melwood also provides employment and support services to veterans and active-duty military members who have experienced service-related trauma or injury. For more information, visit http://www.Melwood.org.