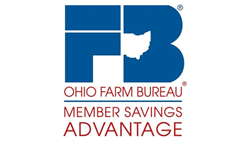 This program offers a great way to continually engage members, which is something a membership organization always needs to do.
Salt Lake City, Utah (PRWEB) May 31, 2017
Farm bureau organizations across America are engaging and retaining their members at increasing rates, thanks to a growing number of partnerships with engagement and loyalty leader Access Development.
In recent months several statewide farm bureau organizations have added Access member benefits to their offerings, including Ohio, Maryland, and Delaware. These are in addition to existing Access partnerships with organizations from Virginia, Arkansas, and several other states. Access now serves eight farm bureau organizations across the country.
Through Access, members of each farm bureau organization can save up to 50% at restaurants and retailers throughout their states. The deals are delivered with each organization's branding, but are sourced through the nation's largest private discount network, featuring over 350,000 merchant locations.
"This program offers a great way to continually engage members, which is something a membership organization always needs to do," says John Marihugh, director of member services at Ohio Farm Bureau Federation®. "They can use the deals at mom-and-pops as well as national brands found here in Ohio and throughout the nation. These are good quality discounts at good, quality retailers."
According to Access executives, farm bureau organization interest in discount programs is growing due to a number of opportunities:

Earning member engagement to raise awareness and involvement in education and advocacy goals
Appealing to Millennials and Gen Z demographics, the future of membership
Creating a valuable membership offering that serves as a strong complement to insurance offerings
"We love working with organizations like these because they're committed to energizing their membership base," says Kelly Passey, president of Access Development. "As a result, we see their members saving hundreds of dollars and becoming frequent users. Of course our merchants, particularly those in rural areas, are thrilled to see these members turning into regular customers as well."
For more information on Access member benefits, visit http://bit.ly/accessbenefits.
###
About Access Development
For over 30 years, Access Development has helped organizations connect with their customers and build revenue, engagement and loyalty through custom incentives, employee benefits, and discount programs. The company's private discount network of over 350,000 merchant locations is America's largest, providing discounts of up to 50% on everyday items to millions of end users. Access also offers the nation's largest mobile commerce platform, featuring over 200,000 merchants offering exclusive "show your phone" mobile coupons. For more information on Access, please visit http://www.accessdevelopment.com or follow us on Twitter and LinkedIn.