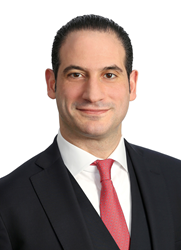 CHICAGO (PRWEB) November 18, 2019
Several members of the storied 1985 Super Bowl Champion Chicago Bears have settled their lawsuit against Renaissance Marketing Corporation and Julia Meyer. The lawsuit, filed by former Bears players, Richard Dent, Steve Fuller, Willie Gault, Jim McMahon, Mike Richardson and Otis Wilson, involved disputes concerning the intersection of the use of the players' personas and the intellectual property related to the iconic Super Bowl Shuffle music video.
Walid J. Tamari, attorney and founding member of Chicago-based civil litigation firm, Tamari Law Group, LLC, who represents the '85 Bears player plaintiffs commented, "Throughout this hard-fought litigation, the players have acted as a unified team, so it makes sense that the settlement will allow the players to continue to work as a team to bring the magic of the '85 season and the Super Bowl Shuffle to the millions of Bears fans in Chicago and across the nation. The settlement allows the parties to move forward in a positive way by focusing on working together to celebrate the legacy of the players and the Super Bowl Shuffle."
When Richard Meyer approached Willie Gault with the idea for the Super Bowl Shuffle, the philanthropic mission of the Shuffle presented a major draw for the players. Today's settlement renews the Shuffle's charitable focus. As part of the settlement, the parties have agreed to support the original mission of the Shuffle by jointly appearing at charitable events that will feature the players and the Super Bowl Shuffle.
The 1985 Chicago Bears are widely regarded as the greatest NFL team of all time. The Super Bowl Shuffle sought to reflect the team's tremendous success and popularity while raising money for Chicago's neediest families. The Shuffle was released in September 1985, several months before the Bears' historic victory in Super Bowl XX. The Shuffle became a cultural phenomenon, reaching No. 41 on the U.S. Billboard Hot 100 chart and earning a Grammy Award nomination.
Tamari Law Group, LLC is a law firm that represents individuals and businesses in complex litigation. The 2018 and 2019 editions of Benchmark Litigation: The Definitive Guide to America's Leading Litigation Firms selected Tamari Law Group as one of only about 23 ranked litigation firms in Illinois. To learn more about Tamari Law Group, LLC, visit http://www.tamarilaw.com.