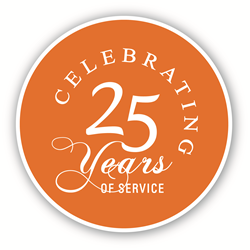 The last 25 years, the sole purpose of Member Solutions has been to help Martial Arts school owners and Fitness business professionals be successful.
Hatboro, Pennsylvania (PRWEB) March 07, 2016
Member Solutions, the leading provider of membership billing and servicing, payment processing, business management software and advisory services for Martial Arts, Fitness and Health-related businesses, celebrates its 25th anniversary today. The milestone signifies Member Solutions' long-standing commitment to delivering innovative, service-oriented business solutions to the Martial Arts and Fitness business community.
"Our 25th anniversary is an opportunity to look back at the ways we've helped our clients achieve their goals," said Kristie Matheson, President of Member Solutions. "We have always been committed to providing the highest standard of service for the industry. As a result, we've invested heavily in our employees and technologies to offer the software, tools and services that our clients need to succeed."
Through the years, thousands of membership-based businesses have come to rely on Member Solutions' incomparable billing, service and technology. Led with a service-oriented mindset, the organization provides a wide variety of solutions to help in every aspect of membership-based business management including billing administration and servicing, delinquent account management, online event registration, member communication, member check-in, point of sale and credit card processing.
The U.S.-based, in-house team of customer care professionals manages well over 200,000 member accounts monthly, thus servicing millions of Martial Arts students and Fitness members throughout the past twenty-five years.
The company's all-in-one management software, myVolo, helps simplify and automate all the daily operations and front-desk member management tasks that come with running a Martial Arts or Fitness business. Clients have the option of integrating myVolo with Member Solutions' proprietary billing, servicing and payment processing platform to facilitate member payment turnaround and optimize recurring cash flow.
The company also offers online event registration software, Event Manager, used by Martial Arts schools, sports leagues, camp operators, tournament organizers and Fitness clubs to take event registration, payment processing and marketing online.
Additionally, Member Solutions offers credit card processing solutions and ongoing business support. The company works alongside its clients to understand best practices and pass along tried-and-true tactics through how-to articles, webinars, consultations, newsletters, and industry events.
"The last 25 years, the sole purpose of Member Solutions has been to help Martial Arts school owners and Fitness business professionals be more successful," said Joe Galea, Senior Vice President of Member Solutions. "We are honored to serve a group of individuals making a positive impact in their members' lives, their communities and ultimately making the world a better place."
About Member Solutions
Since 1991, Member Solutions has built its business on an unwavering commitment to serving clients in the Martial Arts and other Fitness market segments. The company operates a proprietary payment processing platform, and is the leading provider of billing, servicing and business support to more than 3,000 membership businesses in the United States, Canada and Australia. The company also offers myVolo web-based software for front-desk member management and Event Manager online registration software. Both software solutions are fully integrated with the company's Level One PCI-compliant payment processing platform. For more information, visit MemberSolutions.com.