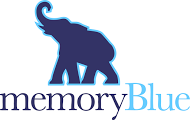 TYSONS, Va. (PRWEB) October 20, 2020
memoryBlue today announced the official opening of the firm's Public Sector practice. The program channels long-standing experience with public sector high-tech sales into a tailored sales development offering designed specifically to help businesses selling to federal, state and local government entities.
memoryBlue Public Sector campaigns are fully customizable and will be run out of the company's HQ office, which operates in the heart of the greater Washington, DC, metropolitan area. Simone Comer, Director of memoryBlue Public Sector, will head up the practice on behalf of the firm. Comer was tapped to lead this division after achieving unparalleled success in nearly three years overseeing a wide variety of successful public and private sector high-tech sales development campaigns.
To celebrate the opening of the practice, the firm is giving away a full year public sector-focused sales development campaign through a free-to-enter Sweepstakes. These consulting services are valued at more than $78,000 and entries in the Sweepstakes are open from now until December 31, 2020. Visit memoryBlue.com/public to learn more and enter today.
"memoryBlue has a long tradition of sales development success on behalf of clients who sell into this space," said Kristen Wisdorf, Head of Client Services and Delivery for memoryBlue. "We're excited to formally announce this practice and we consider it a major area of focus for the company moving forward."
The company has authored successful sales development partnerships with a wide range of current and former clients selling to the public sector including high-tech firms such as Infoblox, Splunk, AWS and many more. Capitalizing on the success of those engagements, the Public Sector practice is poised to expand at a rapid rate right from the start.
"Bridging the gap between key government agencies and the high-tech firms interested in doing business with these entities is a solution our company specializes in," said memoryBlue Co-Founder and Managing Partner Marc Gonyea. "The memoryBlue Public Sector service offering is the premier sales development solution for companies targeting this important market."
About memoryBlue
memoryBlue is a sales development consulting firm that specializes in helping a wide range of high-tech clients accelerate new business growth. The firm gives clients a competitive advantage in the reach and effectiveness of their sales development efforts. The powerful "Try + Hire" model allows clients to hire memoryBlue sales development representatives at any time during an engagement. This popular approach helps clients reduce hiring risk while attracting top talent seeking a proven launching pad for high-tech sales professionals. After nearly two decades of this industry-disrupting arrangement, the company has built a powerful Alumni Network that stretches coast-to-coast. This group features hundreds of accomplished former employees serving in both individual contributor and sales leadership positions within the high-tech industry.