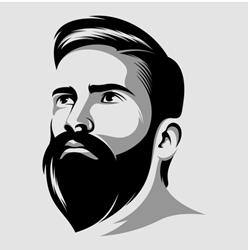 The mission of MenHateShopping is to ease the pain of shopping for all mankind. Whether you need to update your wardrobe or get some new travel gear, we have got you covered.
PHILADELPHIA (PRWEB) September 22, 2020
MenHateShopping, Inc. recently launched its website (menhateshopping.com) targeting men who want cool and stylish products, but hate shopping in brick-and-mortar stores or searching the internet, trying to figure out what to buy. MenHateShopping (MHS) features the best of the best in Casual Wear, Athletic Wear, Accessories, Grooming Products, Work and Travel Bags, Footwear, Bar and Kitchen Gadgets, and more.
The MHS website is designed for how men want to shop; allowing users to easily find products they need for any occasion. Going hiking? Browse the MHS Certified Athletic Collection to find comfortable lightweight t-shirts for the summer and thicker gear for the winter. Headed to a family barbecue? MHS has options for cool, casual t-shirts and shorts or a hoodie for when the sun goes down. MenHateShopping also features "6-packs" of products that go together for easy purchase. For example, the Quarantine Essentials 6-Pack contains the barware and grooming products you need to get through these crazy times.
Unlike most e-commerce sites, MenHateShopping doesn't overwhelm users with thousands of mediocre brands and products. Every product on the website is MenHateShopping Certified. Being MHS Certified means that the product has been hand selected by one of MHS's Fashion Gurus to have the right mix of style, comfort, and price. The experts at MenHateShopping are constantly researching fashion trends and scouring the web to identify the best products. If a product is on MenHateShopping, you can be confident that it is definitely in-style, super comfortable, and a great value for the price.
If there's one thing harder for men than buying for themselves, it's buying for their partner. That's why MenHateShopping also provides essential gift buying advice such as: "What's Her Size in Clothes?", "Anniversary Gifts by Year," or "How to Sign the Card." These guides will help minimize gift buying stress so men can find the right gift for any occasion. Users can also consult with James, the MHS chatbot, to get personalized product recommendations, subscribe to email alerts, view on-sale products, and much more.
"The mission of MenHateShopping.com is to ease the pain of shopping for all mankind. Whether you need to update your wardrobe or get some new travel gear, we've got you covered. We know that time is the most valuable resource in today's world and our team is ready to help users find what they need quickly, saving countless hours of frustration. We have pulled together and continue to update a collection of products that we know will have men looking and feeling great. Now men can actually enjoy the process of shopping, probably for the first time in their lives." – Eric Carp, CEO, MenHateShopping
MenHateShopping is planning to offer MHS gift cards and a quarterly 6-pack subscription box service in upcoming months.
Visit MenHateShopping.com today for an awesome and stress-free shopping experience.