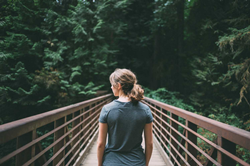 If you're looking for a 100% herbal product to ease menopausal symptoms, MellowPause should be at the top of your list
OVERLAND PARK, Kan. (PRWEB) October 06, 2020
TopConsumerReviews.com recently gave a best-in-class 5 star rating to Native Remedies' MellowPause, a leader among Menopause products available for purchase online.
Many women don't know what to expect as they approach menopause. They're often caught off-guard by the intensity of the symptoms: mood swings, sweating and hot flashes, anxiety and weight gain, to name a few. Physicians used to rely on HRT (Hormone Replacement Therapy) to minimize such symptoms, but the practice has been almost eliminated due to concerns that the medications led to a higher risk of uterine and/or breast cancer. Fortunately, there are a number of over-the-counter products that deliver effective relief from menopause symptoms - without the dangerous consequences, because they're made from more natural ingredients.
"If you're looking for a 100% herbal product to ease menopausal symptoms, MellowPause should be at the top of your list," according to Brian Dolezal of TopConsumerReviews.com, LLC. "Sold by Native Remedies, a well-trusted company with a long history of delivering effective all-natural options for a variety of conditions, MellowPause comes in two formats: Daily and SOS. Daily uses Black Cohosh Root and Pulsatilla Herb to promote hormonal balance, calm mood and restful sleep, and it's taken in water or juice twice daily after meals. SOS comes in tablet form and uses a different blend of herbs, like Calcarea carbonica and Staphysagria, to tackle symptoms like hot flashes, night sweats, and more. Both products can be taken together for maximum menopause relief, or separately depending on your preferences. One of the strongest reasons for considering MellowPause is Native Remedies' exceptional satisfaction guarantee: you have a full year to decide if you're getting the relief you need, and you'll get a full refund if the supplement doesn't meet your expectations in any way. For all of these reasons, MellowPause is our first-place winner among Menopause Relief products in 2020."
To find out more about MellowPause and other Menopause products, including reviews and comparison rankings, please visit the Menopause category of TopConsumerReviews.com at https://www.topconsumerreviews.com/menopause/.
About MellowPause
MellowPause is a product of Native Remedies. The company was founded by Adrienne and George Luntz in response to the increasing use of psychiatric drugs, particularly with children. After building a team of expert practitioners of homeopathy and naturopathy, they developed a line of Full Spectrum products that use whole herbs to fight conditions ranging from ADHD to diabetes. More than 500,000 satisfied customers later, Native Remedies maintains a commitment to wild crafted herbs whenever possible. The company is headquartered in Florida and is a subsidiary of Silver Star Brands, Inc.
About TopConsumerReviews.com
TopConsumerReviews.com, LLC is a leading provider of reviews and rankings for thousands of consumer products and services. From Menopause to Anti-Aging Creams and Popular Diets, TopConsumerReviews.com delivers in-depth product evaluations in order to make purchasing decisions easier.