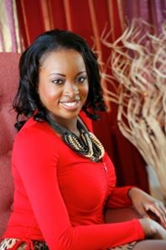 "We want our staff and wider community educated and prepared to navigate the complex trauma that someone coming out of a trafficking situation might experience..." - Shannon Aleshire, CEO, Mental Health Association of Frederick County
FREDERICK, Md. (PRWEB) September 14, 2018
This year's event is called Trafficked: A Survivor's Story and focuses on Human Trafficking. Shamere McKenzie, survivor and advocate will share her powerful and compelling story and help attendees begin to understand how traffickers operate and how to start becoming aware of signs that may indicate someone is at risk.
Shannon Aleshire, MHA's CEO, explains, "Through MHA's work with Frederick County's Human Trafficking Task Force and our own clients, we know trafficking is already here in Frederick. We want our staff and wider community educated and prepared to navigate the complex trauma that someone coming out of a trafficking situation might experience, including grief, loss, and issues with self-worth. Everyone in the community can learn to look for warning signs and signals that trafficking could be occurring or that an individual is at risk."
Chesapeake Toxicology Resources (CTR) is the Presenting Sponsor for MHA's Legislative Breakfast. "We are honored to sponsor this event for a second consecutive year. We are committed to help create a healthy and know trafficking is a preventable social crime. We are grateful to MHA, as well as the Human Trafficking Task Force for their work around this important issue," says Justin Holler, CTR's Co-Founder and Director of Laboratory Operations.
In addition, MHA appreciates the generosity of The Randall Family Charitable Trust of the Community Foundation of Frederick for their support in bringing Shamere McKenzie to Frederick. "When most people hear about human trafficking, they assume that it's a big city problem," says William Randall. "I used to think that myself but human trafficking is a real problem for communities of all sizes. The Randall Family Foundation is proud to help humanize the issue."
Seating is limited and tickets must be purchased in advance. The cost is $25.00 per person and includes a full breakfast. For tickets, go to https://fcmha.org/events/33rd-annual-legislative-breakfast or contact Erin Marr at 240-215-0415 or emarr@fcmha.org.
In her dynamic talks, lectures, and workshops, Shamere McKenzie not only shares her story, but she educates people about the tricks pimps use to convince girls to get involved in "the game." Her speeches are moving, inspiring, and may actually save some young girls lives. She is now the Chief Executive Officer for the Sun Gate Foundation, an anti-trafficking organization that aims to provide educational opportunities for survivor of human trafficking.
The Mental Health Association of Frederick County has served the community as a private, non-profit organization since 1965. MHA strives to build a strong foundation of emotional wellness for our whole community by preparing resilient children, securing vulnerable families and standing with people to face crises together. For additional information, please visit http://www.fcmha.org or call 301-663-0011.