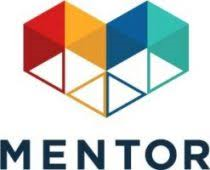 This key philanthropic investment from the Bill & Melinda Gates Foundation fuels our work with proven, innovative partners to respond to the needs of the youth mentoring field and educators in the face of the physical isolation caused by COVID-19
WASHINGTON (PRWEB) February 17, 2021
MENTOR today announced that the organization received a $500,000 grant from the Bill & Melinda Gates Foundation's Pathways Portfolio. With this grant, MENTOR will help advance data science, pursue new research, and deepen impact by sharing learnings and best practices on how the mentoring field can best leverage e-mentoring practices to close the mentoring gap in our country, especially during the COVID-19 pandemic.
"This key philanthropic investment from the Bill & Melinda Gates Foundation fuels our work with proven, innovative partners to respond to the needs of the youth mentoring field and educators in the face of the physical isolation caused by COVID-19," said David Shapiro, CEO of MENTOR. "The pandemic has had drastic effects on our youth and their access to the places and people that provide stability, belonging, and thriving. The Virtual Mentoring Portal created with iCouldBe enables organizations and schools to preserve and create relationships that are crucial in navigating a changing and uncertain world. Support from the Gates Foundation not only helps meet real time demand for this solution but pairs it with in-depth research conducted by researchers at the Johns Hopkins Bloomberg School of Public Health to allow for lasting learning and improvement to better meet the mentoring needs of all our young people."
Subgrantees of MENTOR's grant award include researchers from the Johns Hopkins Bloomberg School of Public Health and iCouldBe, both thought leaders in the e-mentoring field. In the immediate weeks following the COVID-19 outbreak, iCouldBe and MENTOR collaborated to develop and launch the Virtual Mentoring Portal (VMP), providing in-person mentoring programs across the US with a safe and monitored e-mentoring solution to help sustain social connections for young people during physical distancing. As one of the country's leading experts in e-mentoring, iCouldBe's leadership was critical. In the future, this grant will deepen the impact of this partnership and build a knowledge base vital in supporting the mentoring field as they navigate the e-mentoring space.
"As COVID continues to disrupt mentoring relationships, iCouldBe is leveraging our twenty years of virtual mentoring experience to support and build a learning community with six previously in-person mentoring programs—BBBS Palm Beach and Martin Counties, CIS Kent Washington, CIS San Antonio, Fresno Unified School District, Latin American Association and STOKED Mentoring," said Katie Schrauth, Executive Director of iCouldBe. "This funding ensures hundreds of young people retain access to mentors to build social capital and, with our partners, we will contribute to the research that will inform sustainability and growth of the mentoring field."
A central part of this funding will be for research to determine what support in-person mentoring programs need to add an e-mentoring component. In conjunction with iCouldBe's data collection capabilities, researcher Michelle Kaufman, Ph.D. from Johns Hopkins Bloomberg School of Public Health will identify what support systems need to be in place for mentoring programs to transition to the VMP and produce a research report outlining the impact e-mentoring programs such as iCouldBe can have on youth outcomes.
"Mentoring is a major source of connection for young people, and continuing those connections through digital means is so important for their mental health and social/emotional development, especially during this time of social distancing and remote learning," said Dr. Kaufman. "What this project will allow us to learn is how traditional mentoring programs can best adapt to the modern digital world."
Even before the COVID-19 pandemic, young people faced systemic barriers that can lead to inequitable access to opportunity and support networks. As the pandemic continues, children are experiencing prolonged separation and disconnection from the people outside their home who provide them with critical support. This separation has implications for young people's health, safety, learning ability, and sense of belonging. MENTOR believes that by prioritizing relationships for young people and pursuing cutting edge research and tools, such as the Virtual Mentoring Portal, we can counteract these effects.
To learn more about the role mentoring plays in our community and to find volunteer opportunities visit Mentoring.org.
ABOUT MENTOR
MENTOR is the unifying champion for quality youth mentoring in the United States. Our mission is to expand the quality and quantity of mentoring relationships nationwide. Potential is equally distributed; opportunity is not. A major driver of healthy development and opportunity is who you know and who's in your corner. 30 years ago, MENTOR was created to expand that opportunity for young people by building a youth mentoring field and movement. The result: a more than 10-fold increase in young people in structured mentoring relationships. Today, we are the expert voice representing a movement that is diverse and broad and seeps into every aspect of daily life – meeting young people everywhere they are from schools to workplaces and beyond.
ABOUT iCOULDBE
iCouldBe, a leading expert on virtual mentoring since 2000, supports connections between mentors and high school students from low-income communities. Mentees build professional relationships, learn critical networking skills and identify and mobilize new networks of adult support to reach academic and career goals. iCouldBe's virtual mentoring platform, with advanced safety, security and privacy features, eliminates barriers for building relationships. Data science tools and visualizations provide clear insights to support mentees to achieve program outcomes in real time. iCouldBe collaborates with schools, non-profit organizations and corporations to build partnerships that uniquely leverage expertise and infrastructure to build equitable support systems for mentees.
###