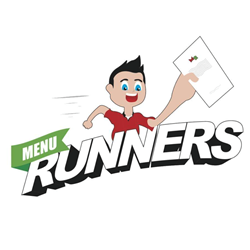 We wanted to bring their favorite food to them to make life a little easier.
AMARILLO, Texas (PRWEB) August 22, 2018
MenuRunners, an on-demand online ordering service, officially launched its services in Amarillo, Texas beginning Monday, August 20th. The company partners with established restaurants to provide food delivery to customers' doorsteps.
MenuRunners, which started in Texas, will soon operate in 20 Texas markets including: Amarillo; San Angelo; Prosper; Galveston; Longview; Tyler; Canyon; Corpus Christi; Denton; Little El; 380 Area; Abilene; Argyle; Wichita Falls; Lubbock; Odessa; Flower Mound; Highland Village; Midland; and Ardmore as well as Lawton, Oklahoma.
"Amarillo is a thriving and bustling city," says Doneric Norwood, CEO of MenuRunners. "People live busy lives and often eating is the least of their worries. We wanted to bring their favorite food to them to make life a little easier."
To celebrate the Amarillo launch, the company is offering free delivery during its first week of operations and 99-cent deliveries during the first month.
MenuRunners says there is no minimum order required with discounts offered during the new launch. Late night deliveries are offered on weekends until midnight. Established restaurant partners include: 1000 Degrees Neopolitan; Texas Chicken Wok; Tokyo One; Aspen Creek; Schlotzskys; Thai Taste; Its a Punjabi Affair; Mr. Gatti's; Calico County; Bagel Place; Papa Murphy's; Firehouse Subs; Zombiez Bar & Grill; Great American Cookie; Favs; Pan Handlers; Jason's Deli; Delvin's; Bracero's.
For a full list of restaurant partners and to learn more, visit http://www.menurunners.com.
About MenuRunners:
MenuRunners is an on-demand online ordering service focused on serving urban communities and mid-size markets across the nation. Both our online and mobile ordering platforms make it easy for customers to conveniently have food directly from the restaurant to them within minutes. We pride ourselves in providing outstanding customer service as well as supporting the local community.