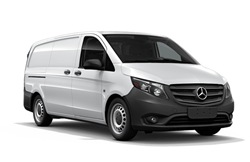 PEORIA, Ariz. (PRWEB) August 22, 2019
Drivers interested in trading in their current vehicle for a new vehicle can use an online tool from Mercedes-Benz Arrowhead Sprinter to calculate their future savings. Mercedes-Benz Arrowhead Sprinter is inviting drivers from the Peoria area to try out this tool before coming into the dealership to shop for their next vehicle.
Mercedes-Benz Arrowhead Sprinter is a dealership that specializes in Mercedes-Benz work vans including the popular Metris, Sprinter and Worker models from Mercedes-Benz. The dealership primarily sells new vans to mobile businesses such as hotel shuttles or electrician companies. They also offer used vehicles. The dealership aims to be transparent when it comes to vehicle costs, with ample information on its website, arrowheadmbsprinter.com, to help customers make an informed purchasing decision. Among these tools is the auto loan calculator which it is currently promoting.
The online auto loan calculator page can be found on the dealership's website under the "Financing" drop-down menu at the top of the site, listed as "Calculate Payments." Once there, drivers only need to submit basic information to find their prospective monthly payment and loan amount for a new work van. To try it, drivers should know the price of the vehicle they are interested in, the loan interest rate that they plan on paying, the down payment that they plan on paying and the trade-in value of their current vehicle. The calculator will automatically subtract the trade-in value from the total cost and calculate the monthly payments.