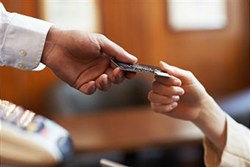 Technology for business changes quickly and Merchant Data Systems is on the very edge of those trends.
Austin, TX (PRWEB) August 10, 2013
Mom and pop fast food restaurants, excluding large, national fast food chains, are getting much more than card processing from Merchant Data Systems, or MDS. MDS serves as a merchant services provider for merchants providing new and expanding services. MDS provides merchant services, such as credit card processing and mobile credit card processing, and online merchant services to commercial outfits throughout the world, from main street boutiques and fast food restaurants to the online merchant.
Merchant Data Systems applies its credit card processing industry knowledge to enrich and enhance commercial outfits' capabilities while increasing client profitability. In its early days, MDS services allowed companies big and small, online and offline, to accept credit cards, plain and simple. MDS is expanding across industries and states to provide services for bricks and mortar and virtual businesses alike.
In today's competitive marketplace, customers want service from anywhere, and that translates into ordering from anywhere. Drew Freeman, President at Merchant Data Systems, mentions, "Technology for business changes quickly and Merchant Data Systems is on the very edge of those trends." Customers can order food online, or pay at the time they receive goods thanks to the mobile payment processing capabilities. These services can extend to accepting debit cards and even checks, if the fast food company wants to go that route.
Shopping cart and credit card machines are available from many sources. Most do not offer front of the house, back of the house services, including payroll, online ordering capabilities, and in-person mobile credit card processing. MDS offers those services with an eye on increasing efficiency, accuracy, and affordability for its fast food customers.
Fast food eateries are hungry for more than just a hand with payroll services. Many on-the-go vendors may take to the road, and need the capabilities of their credit card terminals to follow them. For a restaurant who provides food truck services at local concerts and festivals, merchant processing with a mobile payment option provides opportunity to boost a healthy bottom line.
This is all possible because local fast food eateries have access to online merchant capabilities, mobile payment, and applications, and a full host of e-commerce and POS Integration tools. The services and products that MDS offers small shops goes well beyond the ability to accept credit cards, though -- online or offline.
Merchant processing is definitely a necessity, and certainly enhanced with merchant solutions such as merchant cash advance, invoicing solutions, and payroll solutions. MDS has the capital to extend merchant cash advance opportunities to its clients, including fast food eateries.
Through its payroll solution, eateries are afforded streamlined, secure, and efficient payroll data administration. This is all made possible because of the established relationships that MDS has with industry giants in the payroll solution arena. In addition to streamlined payroll administration, MDS relationship includes access to employee benefits administration, which include the payment of insurance and retirement benefits. This means that restaurants big and small may order up benefits processing that often coincides with payroll, such as health insurance, life insurance, disability and IRA plans.
MDS services extend beyond merchant processing that includes mobile processing, financing, merchant cash advance, credit card terminals and credit card machines rentals. Invoicing solutions provides another layer of service that guides the restaurant owners to efficient and reliable vendor services.
The professionals at MDS are a unique breed because of their dedication to improving their clients' bottom lines. They actually share the secret recipe of success from their own company and apply it to fast food companies who may only believe they need credit card terminals and just the ability to accept credit cards in-house.
The sky is the limit and the chance to do basic credit card processing is just the beginning. Travelers who enjoy a fast food restaurant item may want to order them online, and an online shopping cart via e-commerce services will let shoppers do just that.