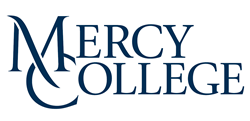 DOBBS FERRY, N.Y. (PRWEB) December 08, 2022
Mercy College announced today a teach-out agreement with Cazenovia College in Cazenovia, New York to offer their students the opportunity to continue their education at Mercy in fall 2023. Due to financial concerns, Cazenovia College recently announced it will not be enrolling students for the 2023-2024 academic year and plans to close prior to the start of the fall 2023 semester. Cazenovia College has entered into teach-out agreements with multiple institutions for students currently enrolled in their programs and Mercy is their partner in the New York metro area since many of their students are from this region. Regulatory approvals are still needed to effectuate the teach-out agreement.
"I am pleased that our two institutions were able to come together on an agreement to create an uninterrupted path for many of Cazenovia's students," said Tim Hall, president of Mercy College. "This is a difficult time for the Cazenovia community, and Mercy is committed to helping their students along their educational journeys. We look forward to welcoming these students to the Mercy family and providing them with the support services they need to ease their transition and earn their degrees."
This teach-out agreement allows Cazenovia College students in good standing the opportunity to transfer to Mercy College without losing credits or time toward graduation. Transfer students can choose to enroll in classes at one of Mercy's three campuses or online. The agreement also offers an improved financial arrangement, as most Cazenovia students will see a lower tuition. Students admitted to Mercy will be offered a tuition rate equivalent to that of Mercy's current students for the academic year, which has historically been less than the tuition rate charged by Cazenovia College. They will also be eligible, upon application, to receive scholarships and financial aid, including need-based grants, available through Mercy College. In addition, Cazenovia alumni who enroll into one of Mercy's graduate programs will receive a one-time $1,000 alumni scholarship for fall 2023. Cazenovia College students will also have access to other Mercy College facilities and services such as on-campus housing, counseling, fitness center, student clubs and other campus life activities.
Mercy College has developed seamless transfer opportunities for the following undergraduate Bachelor of Arts and Bachelor of Science programs: Biology, Business Administration (General Business, Management, Sport Management and Finance), Communication Studies, Criminal Justice: Homeland Security, English, History, Psychology and Sociology.
Students interested in applying to Mercy can visit https://www.mercy.edu/academics/cazenovia-teach-out.
About Mercy College
Founded in 1950 by the Sisters of Mercy, Mercy College is an independent, coeducational college that offers more than 90 undergraduate and graduate degree and certificate programs within five schools: Business, Education, Health and Natural Sciences, Liberal Arts and Social and Behavioral Sciences. The vibrancy of the College culture is sustained by a diverse student body from around the region. The College offers campuses in Dobbs Ferry, the Bronx and Manhattan as well as online offerings. For more information, visit http://www.mercy.edu.
About Cazenovia College
Founded in 1824, Cazenovia College is an independent, co-educational college located in the Central New York region of New York State, offering graduate and bachelor's programs in the liberal arts and professional studies. Total enrollment is under 800 students.